Jen Bayford: Co-Founder, Marketing Director & creative dolphin
For privacy reasons YouTube needs your permission to be loaded. For more details, please see our
Privacy Policy
.
I Accept
Introduction
Hello! I'm Jen Bayford, Co-Founder and Marketing Director of Growth Animals. I'm the person clients talk to regularly throughout the duration of our projects, discussing the right plans to grow their business. A normal Growth Animals day includes: planning with our customers, chatting to prospective clients, finding out how we can help them sell more – and a couple of decent coffees (thanks Edgecumbes!).
How did you come into the world of marketing? 
I knew I wanted to do a vocational degree, preferably at Bournemouth University,  to experience a year in industry and be well prepared for a profession rather than a pure subject. So my brother-in-law flicked through the Bournemouth prospectus and landed on Marketing, suggesting it would suit my creativity and fascination with human behaviour! 
Following my placement year at Sussex Cricket Club in Hove (the year they won the championship I might add!) I went on to a marketing role at Virgin Vie which led me to The Body Shop, which led me to managing luxury brands like Issey Miyake, La Prairie, Narciso Rodriguez and Elie Saab at the UK distributor, Kenneth Green Associates.  For years I worked in beauty, skincare and fragrance until I  joined Goodwood and  Chris' dream team! 
There is a story about how I got my role with Chris… I was relocating to the South Coast, to be near my family, and whilst working my notice at Kenneth Green Associates (KGA), when I  just happened to be visiting Goodwood with my KGA colleagues for their annual conference. I had already applied to be Marketing Manager of the Festival of Speed, so I rather brazenly called Goodwood HR whilst I was there and requested a meeting with the hiring manager! I met Chris for a coffee and despite him telling me he wasn't sure about my forthrightness, I impressed him enough to secure my place at the assessment day. It went really well and I really gelled with Chris, but didn't hear anything for a little while! And there was some very tough competition, particularly in the form of a very confident, knowledgeable and charming candidate called Clementine. So I wasn't surprised when I finally got the call to say I hadn't got the job and it had gone to the other candidate, Clementine, who frankly I would have hired too! I was quite gutted as I'd dreamed of working for Goodwood, and I really liked Chris, but I could see she was a far better fit for that very commercial role, having come from a FMCG background. But low and behold, a week later Chris had worked his magic and had created the same role for me, working on brands that my luxury experience and creative traits suited far better. Clementine became 'Clemmie' and is one of my dearest friends, so the situation worked out perfectly!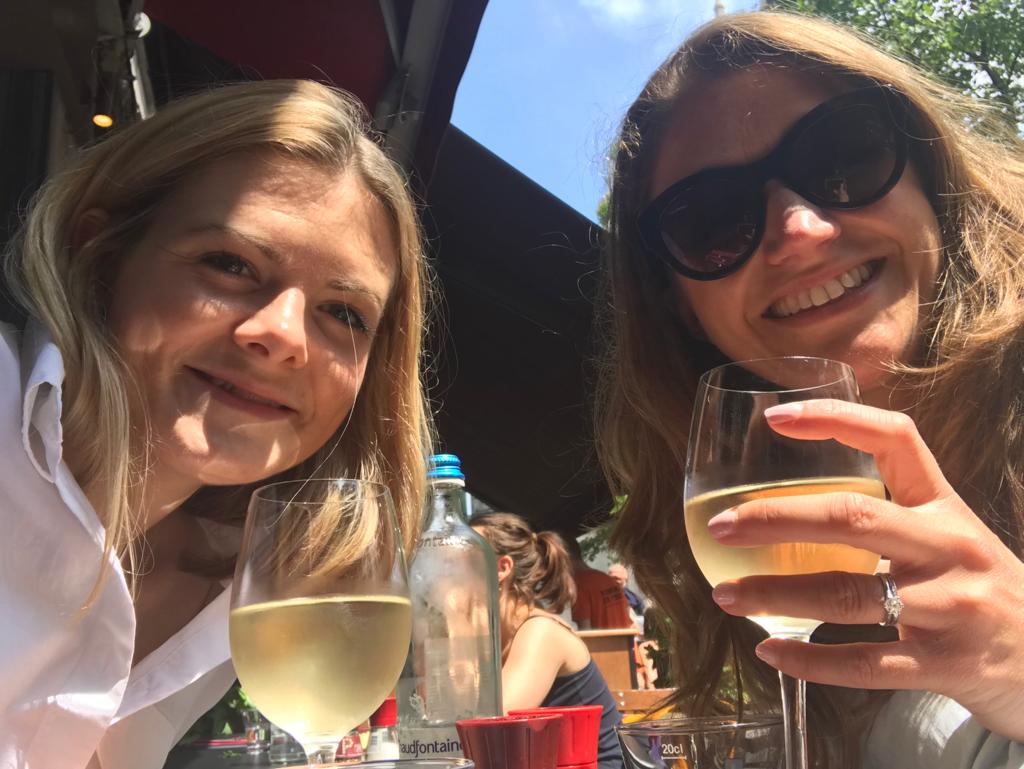 How did Growth Animals come into fruition? 
It came from the uncertainty of lockdown. I was furloughed in April, whilst Chris continued on at Goodwood. Chris is also a non-exec on the Board of Directors at the charity Dementia Support and so he asked me to consult for them, whilst his workload increased at Goodwood. And I really loved it! I worked with the very energetic and passionate Luke Knight, Marketing Manager at Dementia Support, on a branding strategy and asked Jerin to formalise a content strategy. I really enjoyed it, finding that consulting came really naturally to me.I got so much from helping the in-house team adapt to the challenges of COVID. Chris spotted my enthusiasm, and from there we discussed options for our plan b, should Goodwood restructure. 
What is your proudest achievement personally and or professionally?
My proudest personal achievement has to be running the London Marathon in 2019 – I loved every minute of it and did a decent time for the 'social runner' that I am. I trained with one of my oldest friends Emily (who I met at playgroup!) And we put the world to rights during our training runs! 
When I set my mind on something, I am pretty determined to get there!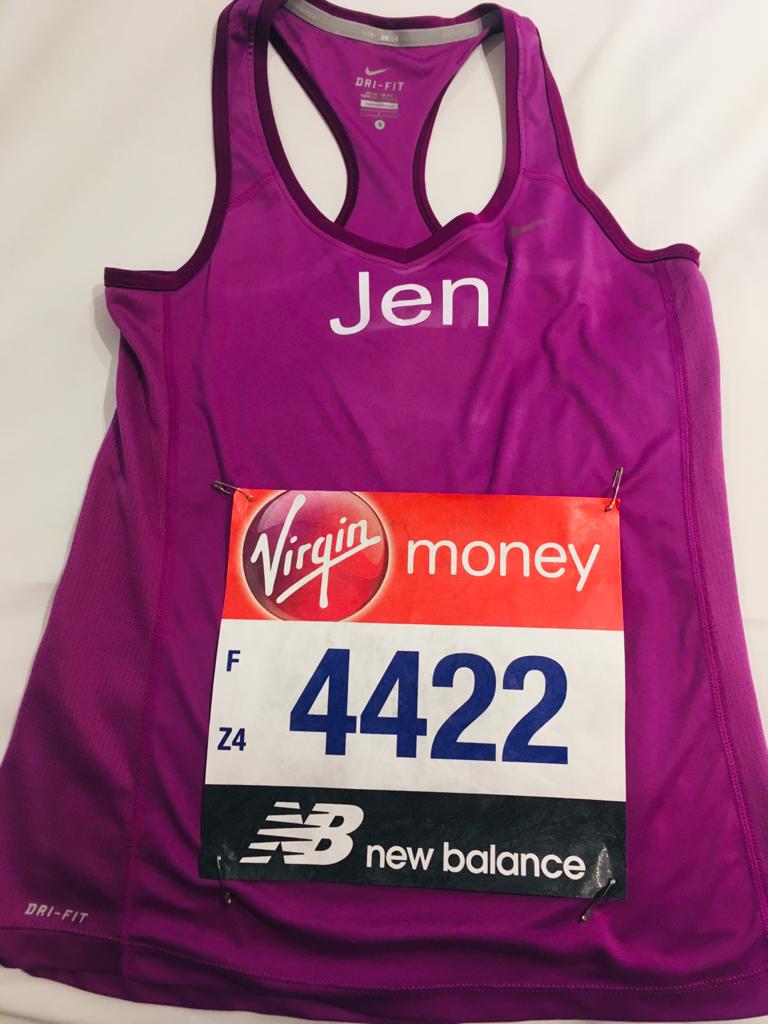 What does success mean to you?
I love seeing people around me enjoy success and  gain fulfilment . I am not a particularly competitive person, but rather gain pleasure from everyone achieving. That's an achievement for me. I had the privilege and pleasure of  managing three superstars during my time at Goodwood – so a big shout out to Annie, Liam and Thomas! I loved nothing more than hearing colleagues and partners give them praise. And they really deserved it as they are all brilliant marketeers and fab people! 
What BS business phrase do you hate?
Haha! A colleague Joe and I once set up a game of Marketing Bingo for the Goodwood marketing team to make sure they were listening during our presentation! We included all the classics that mean nothing and can bamboozle customers like 'above the line', 'customer funnels', 'brand equity', 'eighty / twenty rule' (all the words we ban at Growth Animals!)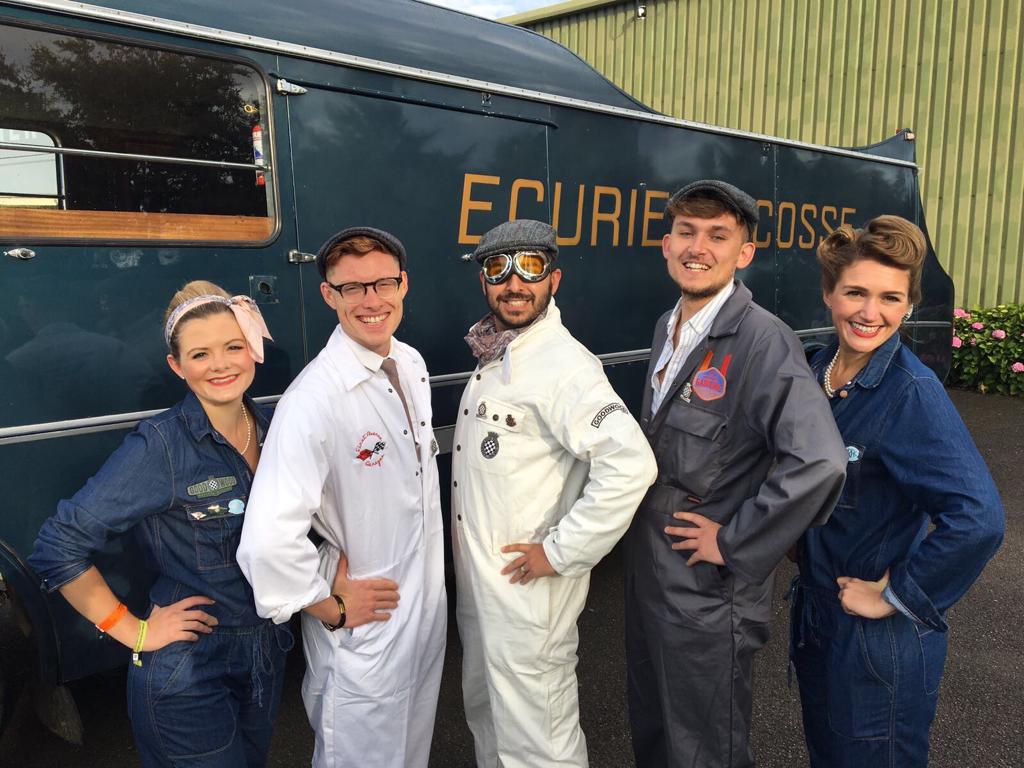 What is your animal and what does it mean?
I am a dolphin! And this profile is true of me in my personal life and work-life too. My parents always joke that I cram so much in – and like dolphins, "ENFJs" Myers-Briggs personality types, move fast to fit everything in, often enjoying busy and complicated social lives – that's certainly me! 
I'm the friendly, cheerful Growth Animal with lots of energy and creativity. I love talking to people and finding out ALL about them!!! (Some call it nosey, I say interested!) 
I also wear my heart on my sleeve and have no poker face, which Chris can't decide whether is a good or bad thing! I say at least people know I'm genuine! 
What is your dream brief?
Combining my marketing knowledge and experience of event marketing with a passion of mine, so perhaps overseeing the marketing for an event like the London Marathon – I love running, but not for its competitive nature; for all the good it brings – socially, mentally, physically – and that so many people use it to raise money for charity. It's win-win-win-win… for lots of areas! 
What does Growth Animals mean to you? 
Growth Animals for me means opportunity. Having worked in-house throughout my career it's a wonderful opportunity to work on lots of different brands with different organisations, to learn more, to meet new people and help others grow their businesses.