What is the role and importance of social media in marketing?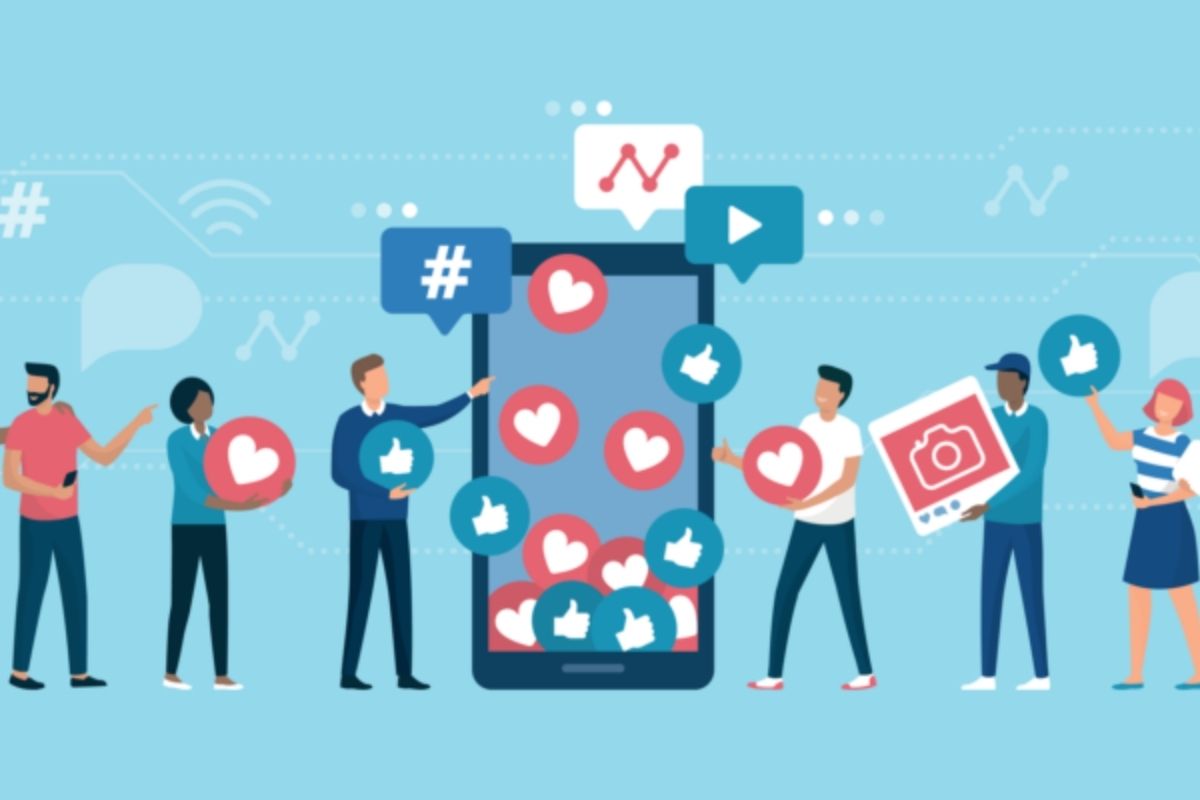 Social media has become an incredibly important part of our everyday lives. Social networking sites are not just a great way to keep in touch with friends around the globe, but they also play a crucial role in marketing and advertising.
Social media helps brands get noticed by consumers via online platforms like Facebook, Twitter, Instagram, Pinterest, and YouTube, as well as helping brands connect with potential customers on the web. So, whether you are looking for a bit of promotion or a full-scale advertising campaign, in 2022 social media marketing is key to success.
In this article, we will discuss the role of social media in marketing and its importance.
What is Social Media Marketing?
Social media marketing is a form of online marketing that involves creating and sharing content on social networks to attract customers and drive traffic to websites. Because social media has become an integral part of our lives, it's no surprise that businesses are starting to use this new channel for their marketing strategies, as it is a great way to connect with customers, promote products or services, and learn about the needs of your target audience.
Why is the role of social media in marketing so important?
Social media is essential because consumers rely on it for information, entertainment and news. In fact, in 2021, many US and UK adults reported using at least one type of social network and most of them claimed to visit social networking sites every day.
Furthermore, if you aren't using social media to market and promote your business, you are missing out on a major opportunity for your potential success and engagement.
So how exactly does social media help businesses succeed?
Social media helps build brand awareness. Brands that use social media see a 300% uplift in brand awareness. When customers discover a company or product on social media, it increases the likelihood of them buying from that company or purchasing that product.
Social media helps convert prospects into leads. Using social media will allow companies to engage directly with potential clients, increasing their chances of their engagement eventually leading to sales.
Social media helps create relationships. By establishing relationships with their audience, companies can gain trust and loyalty. It ultimately results in more sales.
Social media helps drive traffic to websites. Companies can promote their products through social media channels like Facebook, Twitter, and Instagram.
Social media helps increase conversion rates. In addition, it also drives traffic to a website, which, in turn, can positively impact conversion rates.
Social media helps improve SEO. Search engines love social media shares. By sharing content, you're helping search engines find your site.
Social media helps generate revenue. Businesses that have a presence on social media tend to generate more revenue than those without.
Social media helps build credibility. The number of followers you have on social media says a lot about your brand. It shows other people that you're credible and trustworthy.
Social media helps reach influencers. Influencer marketing is becoming increasingly popular, but only a few small businesses are doing it effectively. Companies should be looking to connect with influential bloggers, journalists, and others who can help spread the word about their brand.
Social media helps get the word out quickly. With so many different platforms available, it's easy to share content across multiple channels.
Social media helps attract attention. People spend less time reading text-heavy articles and more time on social media content when browsing online.
Is Social Media Marketing needed?
Social media marketing is one of the essential parts of any successful online business strategy. With over 2-3 billion users worldwide, social media platforms provide businesses with an affordable way to connect directly with their customers.
Successful Social Media Marketing Campaigns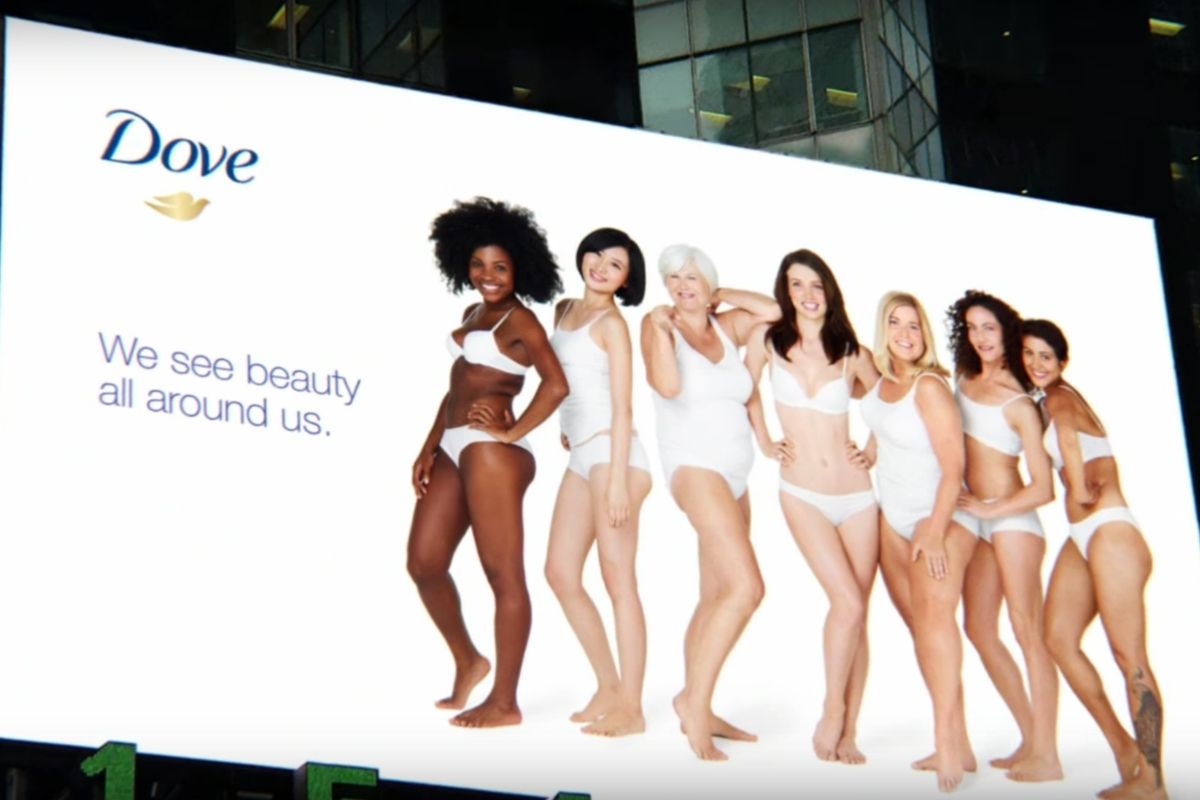 Dove
Through the power of Social Media Marketing, the personal care brand, Dove, empowered women and found success in over eighty countries by launching the feel-good campaign: Dove Campaign for Real Beauty.
The first stage of the campaign featured a series of billboard advertisements throughout the United States and quickly grew onto our tv screens and social media feeds. Dove was provocative and stand-out creative, which quickly caught the attention of the public and its target audience at a time when rival brands had yet to grasp the importance of digital activation.
As a result of the Real Beauty campaign, sales for Dove jumped from $2.5 to $4 billion in the campaign's first ten years. Dove bars became the number one preferred soap brand in the U.S. and Unilever's best selling product, company-wide.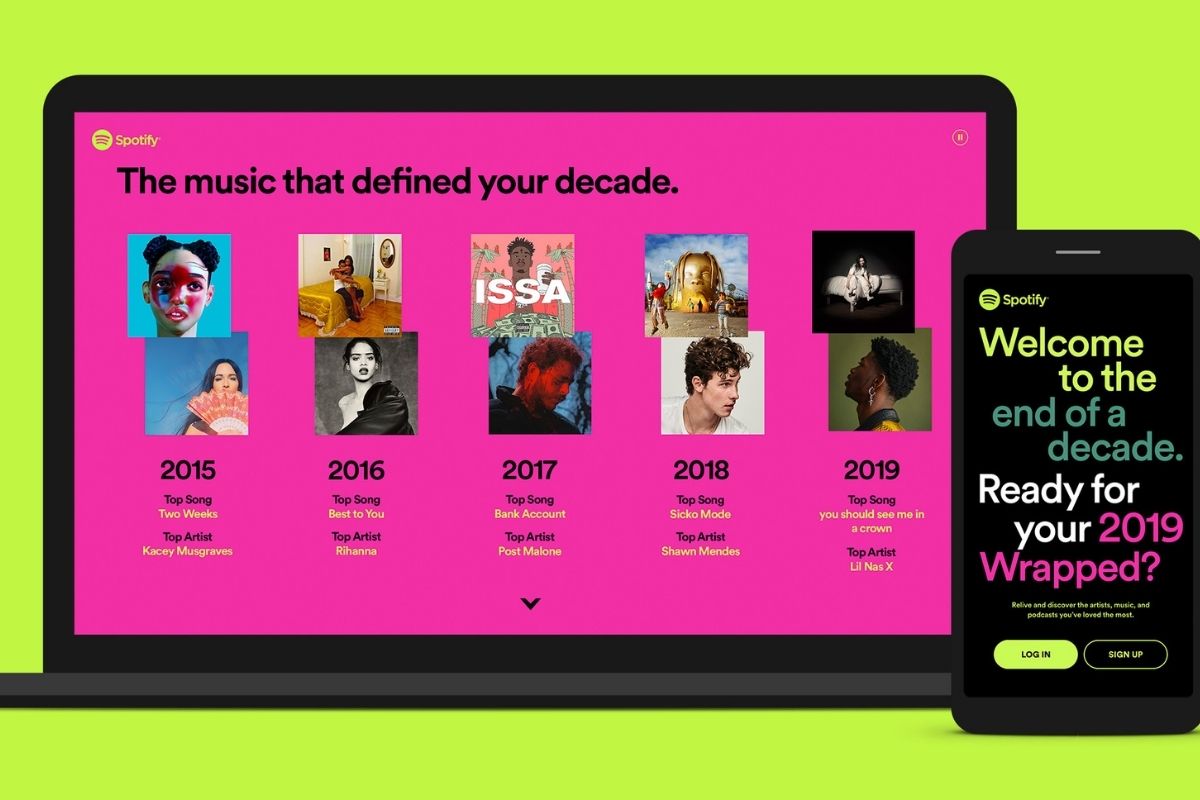 Spotify
Secondly, In 2017, Spotify unveiled a quirky-looking site that gave personalised statistics garnered from your listening data. Giving a much-needed update to their Year in Music campaign, Spotify used the same visuals as their data-driven billboards and in 2018, Premium users were given the chance to have their personal statistics broadcasted on digital billboards at landmarks like Times Square and Piccadilly Circus.
This annual campaign is so successful as it provides their customers with personalised numbers over pleasing graphics which makes screenshotting these statistics and posting them on social media a no-brainer. By compiling listening data and presenting them to users visually, Spotify starts a viral conversation at the end of every year (and kicks off the next with some free advertising).
Showing your friends your listening habits is a unique way to show your personality and Spotify recognised that. This data-driven approach created a cohesive all-channel campaign that maximised visibility and leveraged user-generated content (UGC). They used data for advertising, which drove existing and new users back to their website and app, which gives Spotify even more data!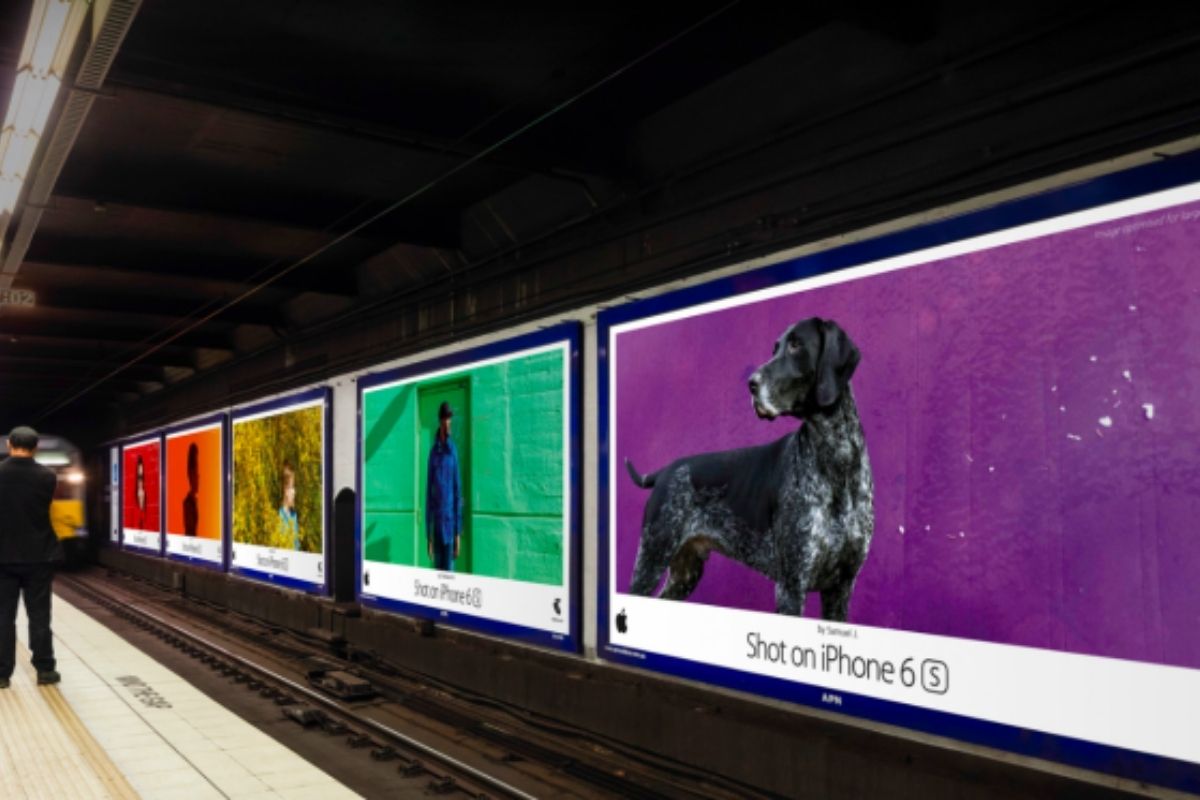 Apple
Finally, Apple. This brand's identity consists of innovation, dreams and aspirations, hopes and imagination. They want you to live a lifestyle fueled with liberty and passion, empowered through technology. That's why the #ShotOniPhone campaign works so well.
#ShotOniPhone was a campaign launched in 2015, where Apple encouraged users to post photos they had shot on their iPhones as part of a contest. The prize: a chance for their work to be featured on one of 10,000 billboards across the world.
In 2017, Apple opened their Instagram account to keep the #ShotOniPhone momentum going as an organic advertising campaign intended to generate massive amounts of user-generated content. The hashtag #ShotOniPhone has over 16 million entries on Instagram alone.
This Social Media campaign basically runs itself, at this point and has delivered on a minimal budget, with minimal effort.
How can you make your social media campaigns a viral hit?
While there is no one size fits all answer, the above examples of great campaigns offer some greater insights and clarity around the strategies behind top-performing campaigns. Here are some final takeaways to apply to your next campaign:
Research and target your audience relentlessly
Sell "what you can do with the product" more than the product itself
Pair your ads with organic posts and cross-channel marketing to unify a single clear message
Be sure campaigns are genuine and have a positive reflection of your company's mission
Repurpose your best owned and user-generated content in creative ways
Always strive to serve your audience
Whether you're considering Facebook advertising, Instagram ads, or maybe something we haven't dived into like Snapchat or LinkedIn, we hope we've given you a dose of inspiration!
Sign up to our newsletter for more great content like this