Nemo Travel Co-Founder Tom Harding – keeping travel going in COVID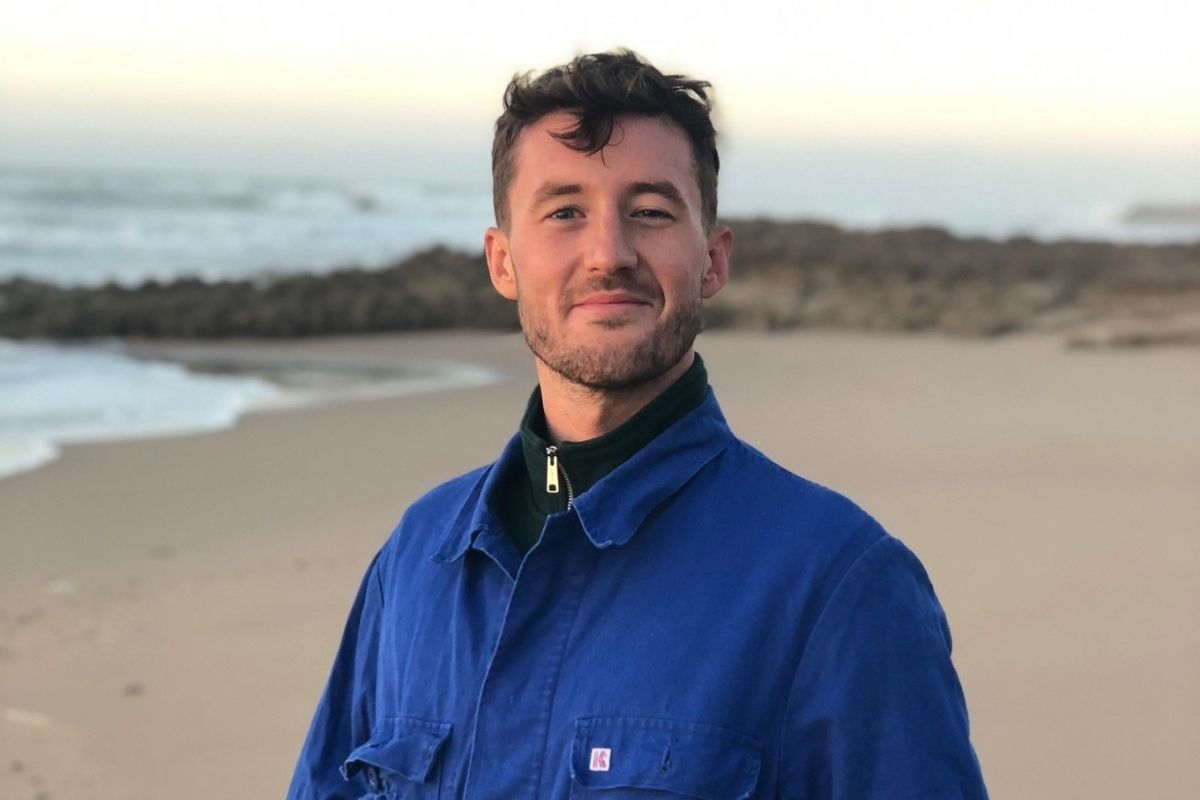 Covid Creations Part 5
Start-up co-owner Tom Harding on keeping going in the travel industry throughout 2020
Blimey. Imagine owning a travel start-up that was just six months old when the UK locked down, last spring. My latest interviewee, Tom Harding co-founder of Nemo Travel, established in September 2019, knows exactly what that's like and thank goodness he and the other half of the Nemo duo, James Wales, have so much energy and enthusiasm. From speaking to Tom, it is clear that their positivity has got them through this mighty challenging time.
Rewinding a few years, it seems that Tom was destined to make a career in travel. Upon leaving university, he flew straight to Kenya and spent the next two years managing a luxury, eco-chic safari village called Saruni Samburu. With the exception of a short spell in the trendy world of street food, Tom has always worked in the travel industry, specifically on the premium, luxury side. In fact, it was whilst working in sales at Black Tomato, a high-end bespoke travel company, that Tom met his now business partner James. As a result, Tom and James are pretty ace at providing top-drawer, personalised experiences for travellers. They specialise in limiting stress with concierge-level customer service, alongside Nemo's signature friendly, down-to-earth style.
You may be surprised to know that Nemo isn't targeted at high-net worth individuals. Typical customers of Nemo are 28 to 40 year old professionals, with a sense of adventure and thirst for culture. Hence, the chaps decided to focus primarily on organising long haul trips for their travellers. And with Tom's first-hand experience of Africa, Safari trips have been natural itineraries for Nemo to offer their clientele. Actually, Tom insists that their clients and customers are referred to as travellers, a nod to Nemo's laid-back approach to travel planning and complementing the motivations of the audience they attract.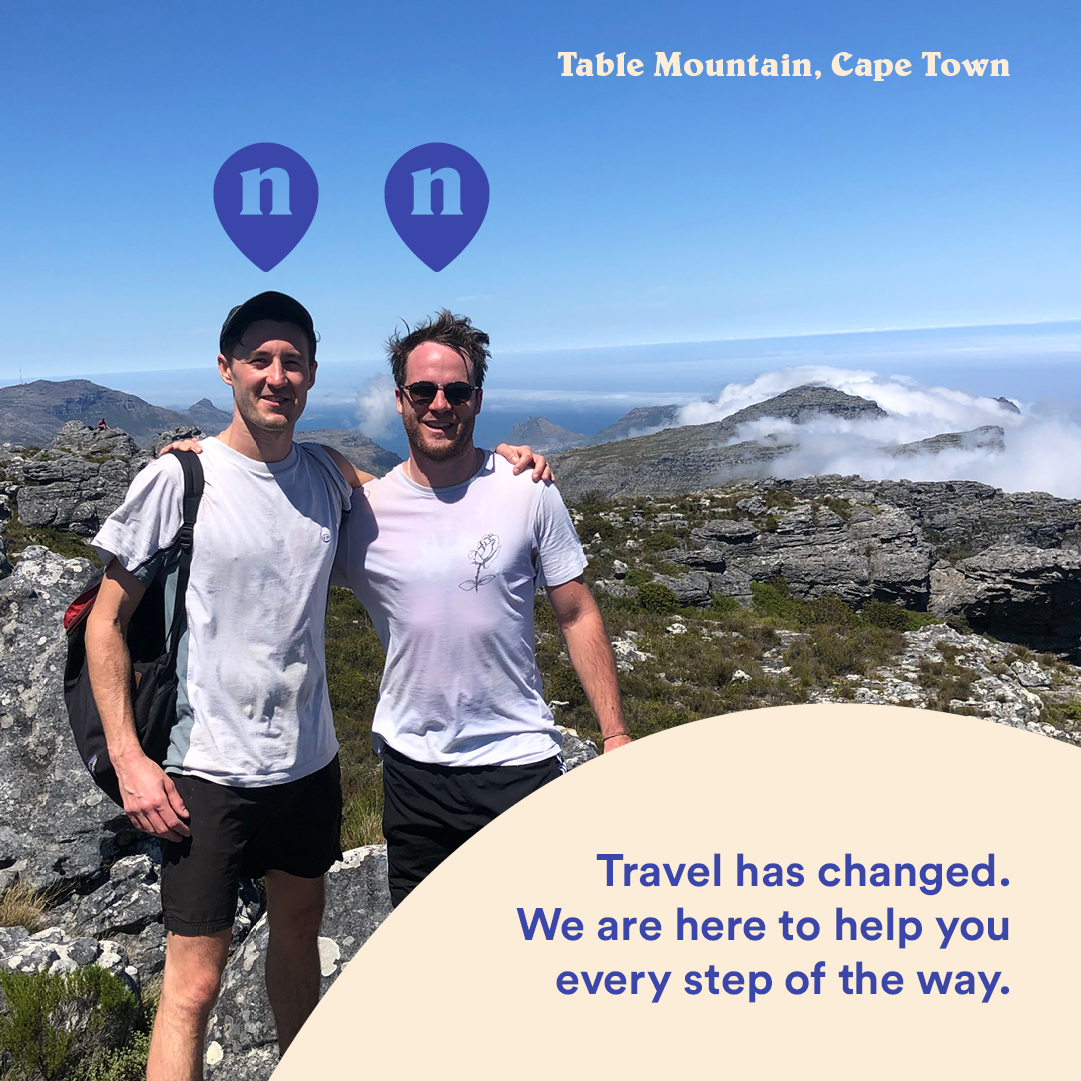 In this for the long haul 
As much as long haul travel was their thing, last year's restrictions put a (temporary) stop to James and Tom's big trip plans. Luckily, they had already firmly set out their stall with the type of service they were offering. Their hard work had made inroads towards creating a service that bridged the gap between online platforms like booking.com, hotels.com or Mr and Mrs Smith, and walking into a high-street travel agent or Trailfinders. As the Government began to limit travel, Tom and James set out to continue cementing the position that they'd carved in the market, but switched to offering UK breaks instead. By pivoting quickly, they were able to jump on the new, booming staycation trend. Even though they took a hit on margin to secure the new UK-based bookings, it was worth it, as their brand remained forefront and kept Nemo in their travellers' minds, ready for when the world returns to 'normal' again.
I've said it before, and I will say it again, this flexible strategy is music to a marketer's ears. Those that have continued to brand-build and remain present with their target audiences during the pandemic, will fare far better in the long-term than those that cut-back their marketing effort and batten down their hatches. This fact has been proven in recent recessions, including the 2008 credit crunch, where brands like Virgin Atlantic continued to make marketing a priority. Although I appreciate that it is easier said than done right now for the extremely hard hit travel industry, Virgin Atlantic's increased marketing efforts and concentration on brand-building in 2008, led to the launch of their 25th anniversary "Still Red Hot" campaign. This campaign stood the company in good stead for when the outlook became rosier, returning more than £10 of revenue for each £1 spent (according to the Marketing Week article 'Why brands need to think long-term amid the coronavirus pandemic').  
Brand response to the nation's panic during the pandemic has been a hotly debated topic amongst marketers. The consensus seems to be that, the 'a message from our CEO' emails in our inboxes have become a bit comedic and a lot disingenuous, with each new email feeling more and more 'bandwagonny'. According to the same Marketing Week article, consumers simply want businesses to be helpful where they can, for example, by offering flexible payment options, prioritising the vulnerable with supermarket deliveries and providing help for those made redundant. When the help offered doesn't feel authentic, it leaves a bad taste in the customers' mouths. 
On this note, a brilliant move James and Tom made during 2020 was their involvement with the 'Nights On Us' venture. This unique idea saw hotels across the UK, donate thousands of rooms to be gifted to front line, ICU workers. Tom, James and the team of three others involved, travel industry chums Simon, Jake and Greg, wanted to find a way that the travel industry could help relieve some of the pressure which hospital staff were feeling, as they worked tirelessly against the virus. The result was thousands of ICU staff getting a much needed two night break away, in some beautiful locations within the UK.
I asked whether Tom used Nights On Us to promote Nemo, and he made a good point: "Whilst we benefited from being part of the project by getting to know hotels in the UK, which supported Nemo's switch from long haul to staycations, to have associated the initiative with a brand would have devalued the idea; made it commercial." Doing business ethically is something close to Tom's heart, so the answer to my question was a firm 'no.' As much as it was tempting, admirably, Nights On Us wasn't created to support anyone other than the deserving ICU staff.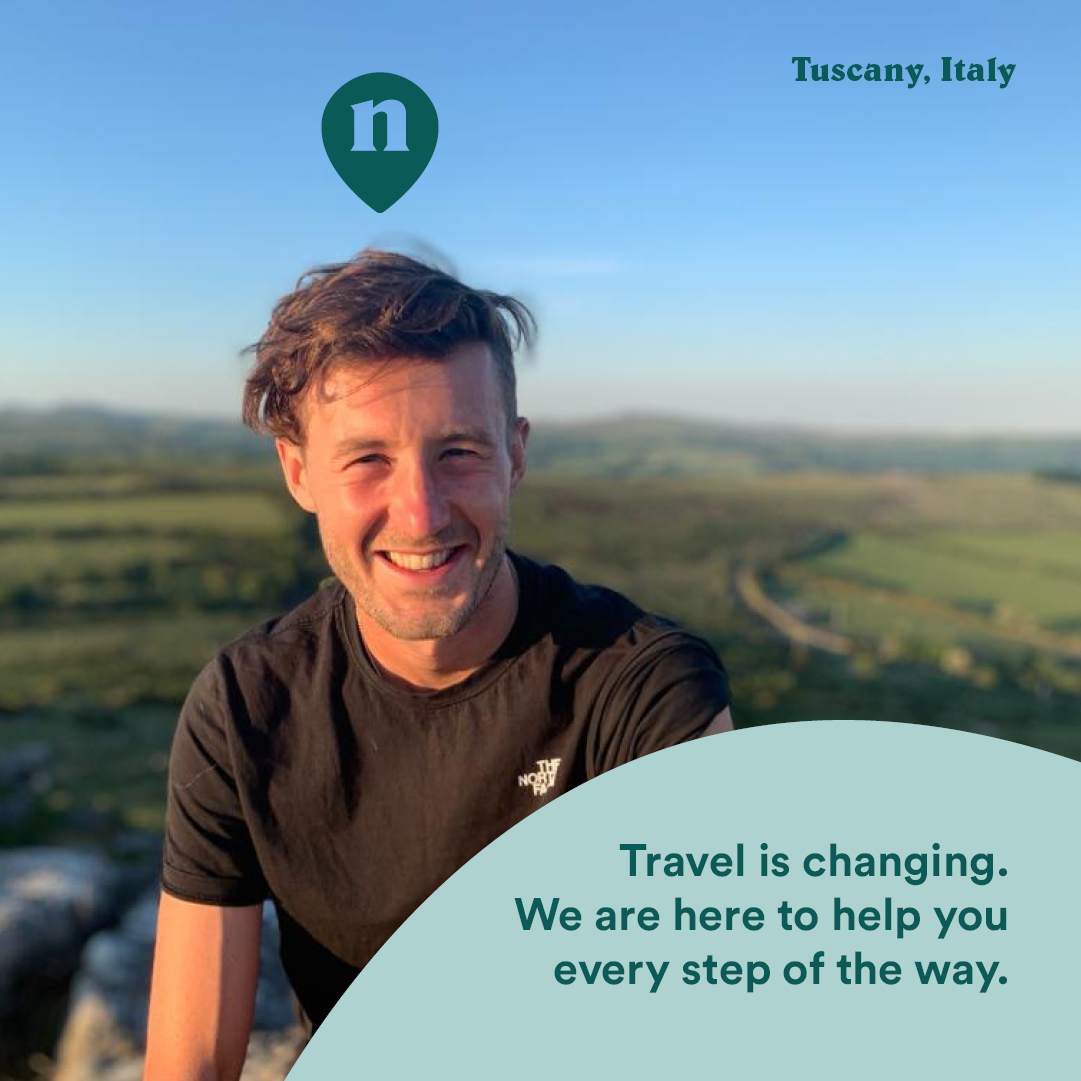 Earth-First Holidays 
Tom and I discussed Nemo's ethical outlook at length. "Lots of companies, particularly in our kind of bespoke luxury service, commit to using sustainable suppliers and hotels, but that should be a given. Obviously we're only going to send you to hotels where they care about local communities and the environment." Tom and James felt strongly that they wanted to go above and beyond, making social purpose a key pillar of their own travel business. They have solidified this desire by making 'positive impact' one of their business goals.
As an example of their dedication to create a positive impact, 5% of Nemo's profit goes to their favourite charity, Hello World. As Tom puts it, Hello World is "an amazing charity that connects severely marginalised communities with the modern world". There is also a quickly expanding Nemo Forest growing, with trees that are planted in celebration of every traveller's birthday and each trip booked through Nemo. Impressively, Tom and James also carbon offset their business practices and give customers the opportunity to offset their trips too. Through getting to know their target audiences really well, the duo understand that their travellers have a strong conscience when it comes to other people, animals and the planet.
Bootstrapped 
Their deliberate approach to running and financing their start-up in 2020, gave Tom and James an edge when life got weird. Nemo's structure is intentionally lean for the purpose of quick adaptation and nimble flexibility. When the pandemic hit and the travel industry panicked, Tom says that he felt lucky. "All of our competitors had piles and piles of admin to deal with and staff to manage, but we're super lean, so we immediately cracked on with getting our travellers home and rearranging trips." 
The pair keep their overheads low to minimise risk and pass on maximum benefits to their travellers. By design, they did not seek outside investment to start their business. However, as we know, the Nemo online experience sets out to bridge the gap between visiting a high-street travel agent and big commercial websites, so naturally, the tech had to be on point. Tom highlighted how important it was to him that they invested money into their travellers' digital journey. "We are very much a digital-first travel agency, which is quite tech heavy –  user experience is essential. We got sponsorship from a big tech company who basically helped fund the online user experience" Conveniently, James has the knack for tech too, which you can see for yourself by taking a look at Nemo's new website, which launched in January 2021.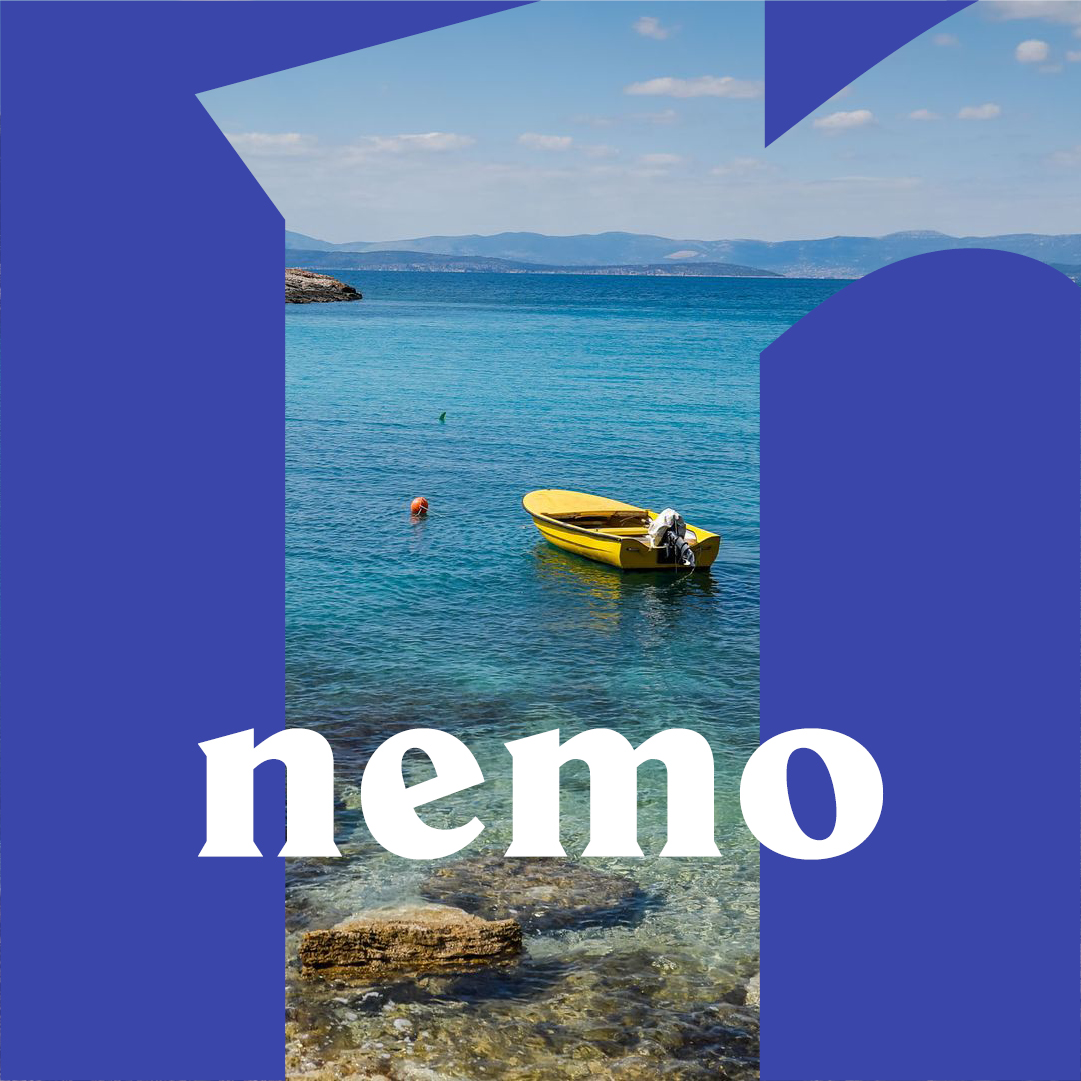 The future 
Reflecting on the launch of his start-up, Tom admitted that he has found some value offline. "I'll be honest, I may have got a bit carried away with the tech approach and thought 'let's try and make it all online or digital,' but what the pandemic has shown me massively is the value of us offering a friendly voice over the phone. James has always, quite rightly, been very big on personal service". Tom's new take on how they talk to their travellers, has him confident that Nemo is on the right track. Our service is something that we can be proud of, and we should always focus on it. By that I mean both online and us offering human contact and expertise too."  Whilst, in the beginning, Tom was perhaps too focused on speedy growth and lead generation, he has come to realise the importance of growing organically and building the trust of customers along the way. 
The last question I asked Tom was whether he had any advice for someone who may be experiencing the same challenges that Nemo has. His message was simple. For fear of being cheesy and cliché Tom didn't want his advice to be "stay positive" (although it was his initial response), so he left us with this instead: "Stay proud." These wise words come from his own experience of 2020, where he took time to slow down, take pride and practice integrity in the slow but sure building of Nemo. Tom is proud of how he and James focus on the long-term reputation of the business, over the short-term quick gains. 
We at Growth Animals think this is sound advice, and we look forward to seeing Nemo grow at the right pace for Tom and James over the next few years. Good luck, chaps! We're sure you'll be in this for the long haul. 
Join our mailing list to receive more great content like this