How to make marketing translation ethical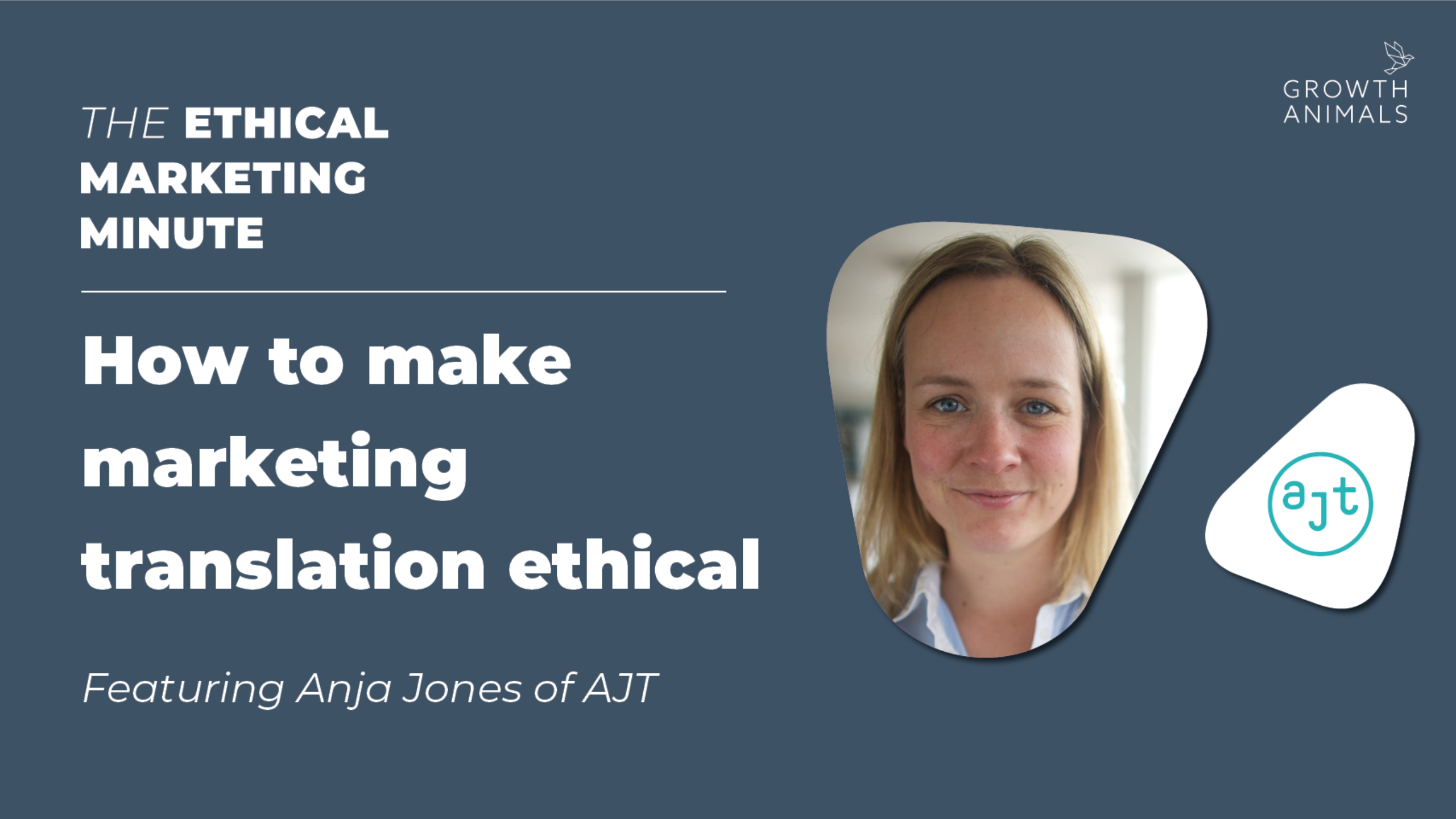 In a world of Chat GPT, where AI is fast taking over industries that were once considered the preserve of the human mind, translation services are on the coalface of this innovation juggernaut.
But how can this be ethical, where end users are 'tricked' into believing that the words they read are coming from their peers and where people who once earned a good living lending out their hard learnt language skills, are now pushed aside by machines?
I chatted recently to Anja Jones, founder of AJT, the culturally nuanced, B-Corp certified, translation service for purpose-driven businesses, to find out how she makes translation ethical:
1. People Power
Anja puts great emphasis on the fact that they are committed to fair and responsible employment, in an industry known for dubious practices. By ensuring fair employment practices and that the lion's share of what they earn goes directly to their highly skilled team, it enables them to attract and retain the crème de la crème of linguistic talent. It stands out in an industry that has seen translators squeezed below the minimum wage, through a race to the bottom brought on by acquisitions and over reliance on automation.
2. Human First
AJT was founded with a very simple goal: Language is innately human, and our words should never be commoditised. Her extensive team of in-house and external translators therefore are positively encouraged to be considerate of and bring to life the nuances that make language so unique and emotive, in a way that automated services could never achieve.
3. Planet Conscious
The inconvenient truth of Anja's service is that more business through more localisation, increases her carbon footprint. Consequently, her team constantly questions and prioritises what actually needs to be translated, adopting the less is more philosophy, to ensure minimal carbon footprint and maximum effectiveness.
Sign up to our newsletter for more great content like this