Ever heard of an 'Anti-Bullying Department'?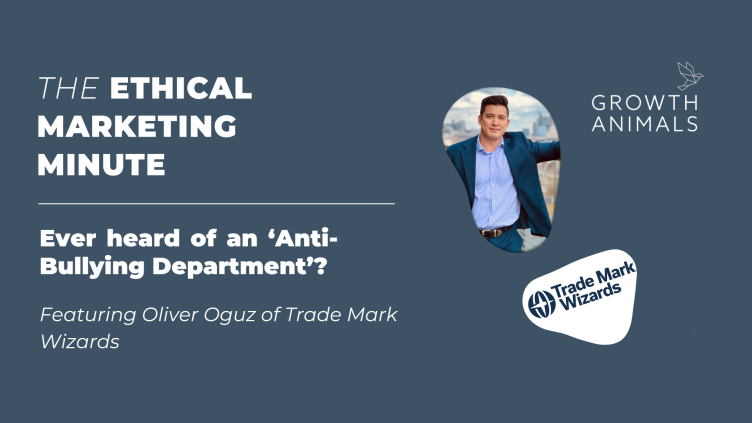 Trade Mark Wizards is not your ordinary trade mark law firm. They are the market disruptors with ethics baked into their DNA. The firm's leadership team includes its founder, Oliver Oguz, who started his career running bars and nightclubs, and Lord Sugar, who came onboard as the firm's key investor in 2021. The firm has accomplished a great deal since its inception, such as being ranked no 1 in the UK for trade mark filings.
Tell me about your anti-bullying department?
We've always been on the side of the 'little guy', so when giant corporates, often represented by huge law firms, try to outmuscle one of our clients in disputes, we try to ensure that they get the extra support that they need to either win their dispute or settle the matter favourably. Every month, we take suggestions to the board around who needs that extra support and once approved, we throw our might behind them, from extra man hours on the side of our lawyers, to awareness and interest through PR and social media, depending on the situation.
How did Lord Sugar initially get involved?
I was helping some of his Apprentice winners and contestants to get their trade marks secured. When one of them was attacked by a massive company and a huge legal dispute started, I was summoned to the famous boardroom, where I was expecting that I'd be on the receiving end of a "you're fired!". Instead, I managed to win the dispute and put my company on his radar, to the point where conversations and investment followed.
How do you make trademark law ethical?
From my personal experience as a trainee lawyer many moons ago, trade mark protection and enforcement were dominated by large law firms that charge considerable fees to cover their luxurious offices and overheads. It seemed to be a rich man's sport. We wanted to make it accessible, with transparent, fixed, affordable prices for smaller businesses. We're also conscious that a trade mark is often a distress purchase, so we try to make the experience into something positive and of course, the anti-bullying department is a nice way to exemplify that.
If you'd like to find out more about Trade Mark Wizards, visit trademarkwizards.co.uk
If you'd like ethical marketing support for your business, visit growthanimals.com
For more Ethical Marketing Minute content, click here
If you've got a story and would like to feature on the Ethical Marketing Minute, contact Chris
Sign up to our newsletter for more great content like this