Charles & Mike Distilling a happy accident waiting to happen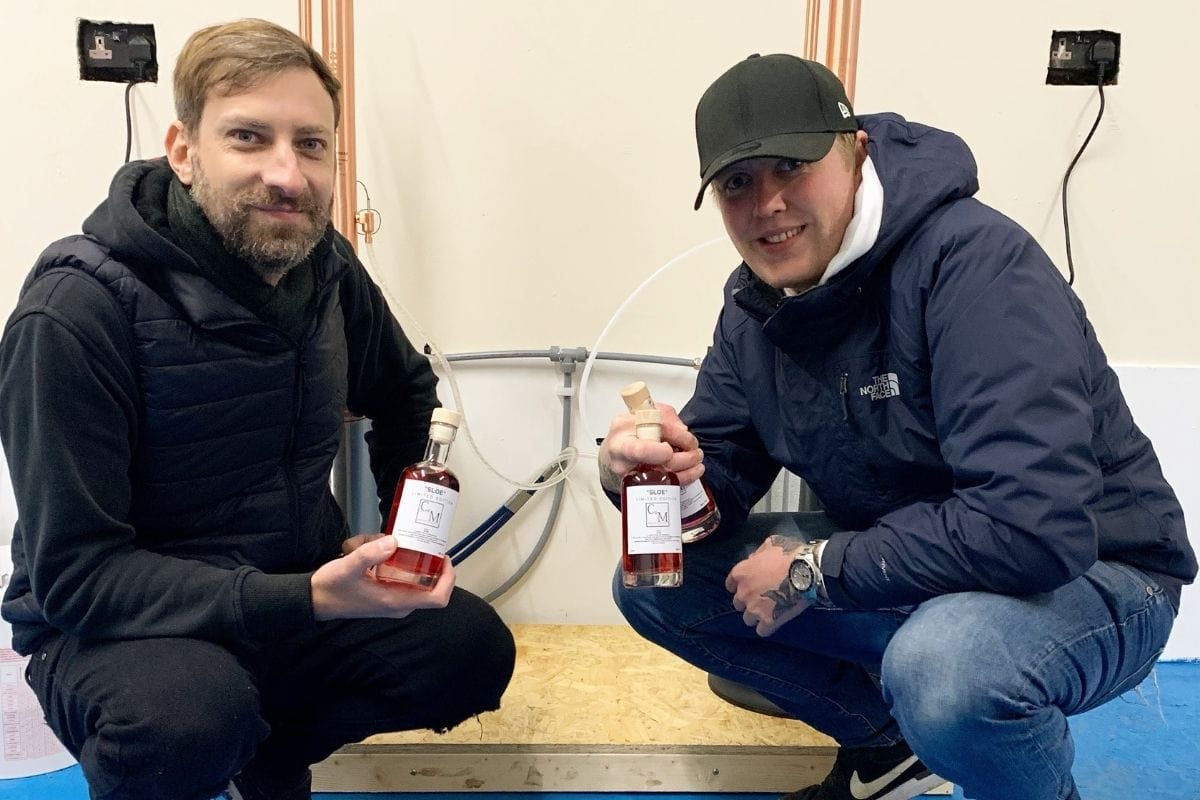 COVID Creations Part 4 How Charles & Mike Distilling was a happy accident, just waiting to happen
So far in our COVID Creations series, we've explored companies that have changed course during 2020 and an individual whose career path was forced to swerve. However, our next story is about a pair of friends who stumbled across their lockdown business idea, very much by accident. 
It all started when pals Charles Handbridge and Mike Tyler, who both work in the liquor retail industry, were having a bit of fun creating gin at Whitley Neill's Christmas party in December 2019. They were given the opportunity to make their own gin in small one litre stills and experiment with adding different botanicals, with some guidance from an expert. By his own admission, Mike's try wasn't great. Charles' was okay, but more by luck than judgement.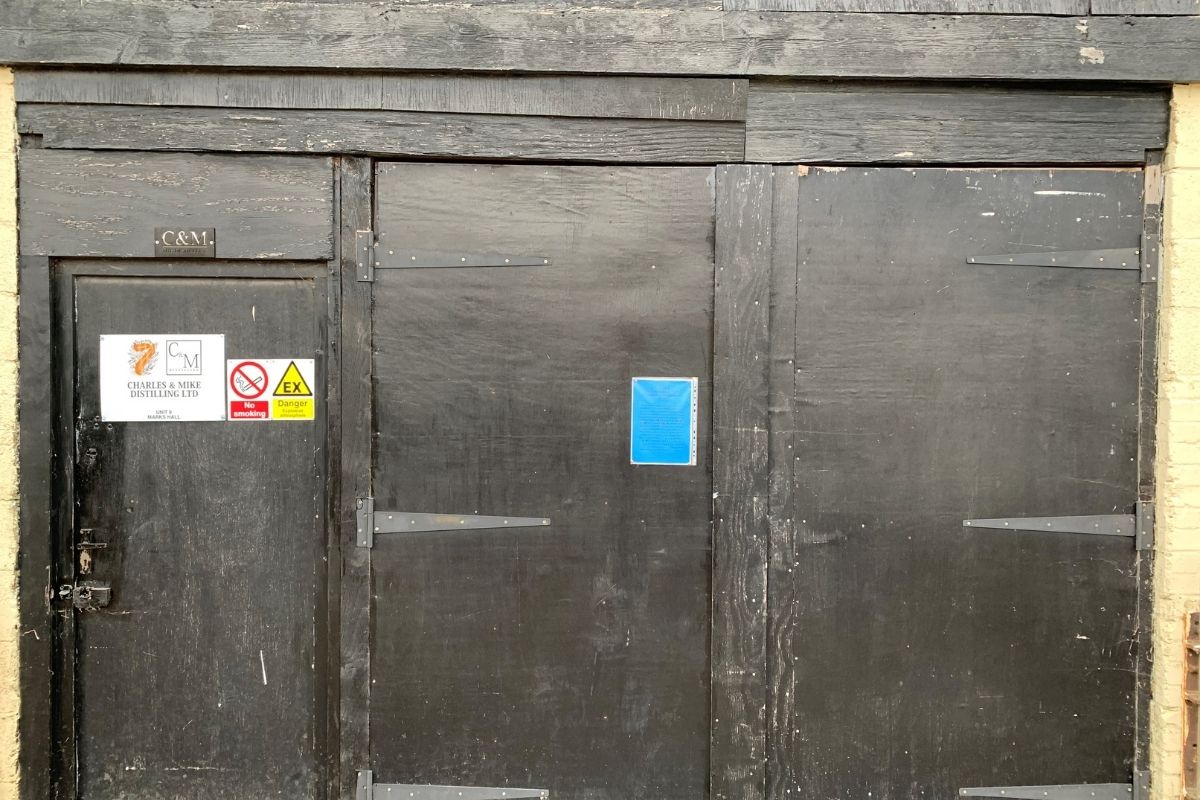 Whoops!
Their experience at the Christmas party was so much fun, that Mike and Charles decided to have another go at making their own blends. After a bit of research, they ordered themselves a simple still, which was basically a pressure cooker with a column on it, perfect for making very small batches of gin to drink themselves. Charles told me: "we applied to HMRC for a personal licence to make our own spirits, which was granted really quickly. In fact, we were really surprised that it's allowed. But the next thing we knew, we were making our own gin!" 
Ironically, Charles and Mike weren't really gin drinkers themselves and much preferred whiskey. As much as they'd love to explore making whisky, it is such a time consuming process compared to gin, hence their attraction to the latter. Gin gave them the opportunity to be creative, and try out new things, or as Charles puts it in his characteristically laid-back way, "we could make some really cool stuff, and if it didn't work, we could make another batch on the same day." 
The pair loved playing around with different combinations of botanicals and the endless possibilities. Although, there was only a certain amount of alcohol they could consume themselves. So, once they'd found a really tasty blend, Charles and Mike would give the gin to their friends and families to gather their feedback.
Their creation, Big Seven, so called because of the number of botanicals that gives it its distinct flavour, proved rather popular and was in high demand. In light of Big Seven's success, the next step was to charge per bottle, to cover the costs of producing the gin. Charles found out that they only needed a few more licences to be able to sell bottles of Big Seven: "we upgraded our licence to a commercial one, and got a premises licence, which took a little longer." Without ever intending to, Charles and Mike had become spirit merchants and had earned quite a following. 
Charles and Mike began selling from a basic website, as well as directly to friends and family. The popularity of their products continued to grow, enabling them to invest their profit back into the business. They focused on upgrading their equipment, creating branding, and improving their website. 
The company was only incorporated on 11 March 2020, so a hell of a lot has happened in nine months. At the time of writing, it is Christmas 2020, only a year since that work Christmas party which inspired Charles and Mike's journey. It's quite remarkable, really.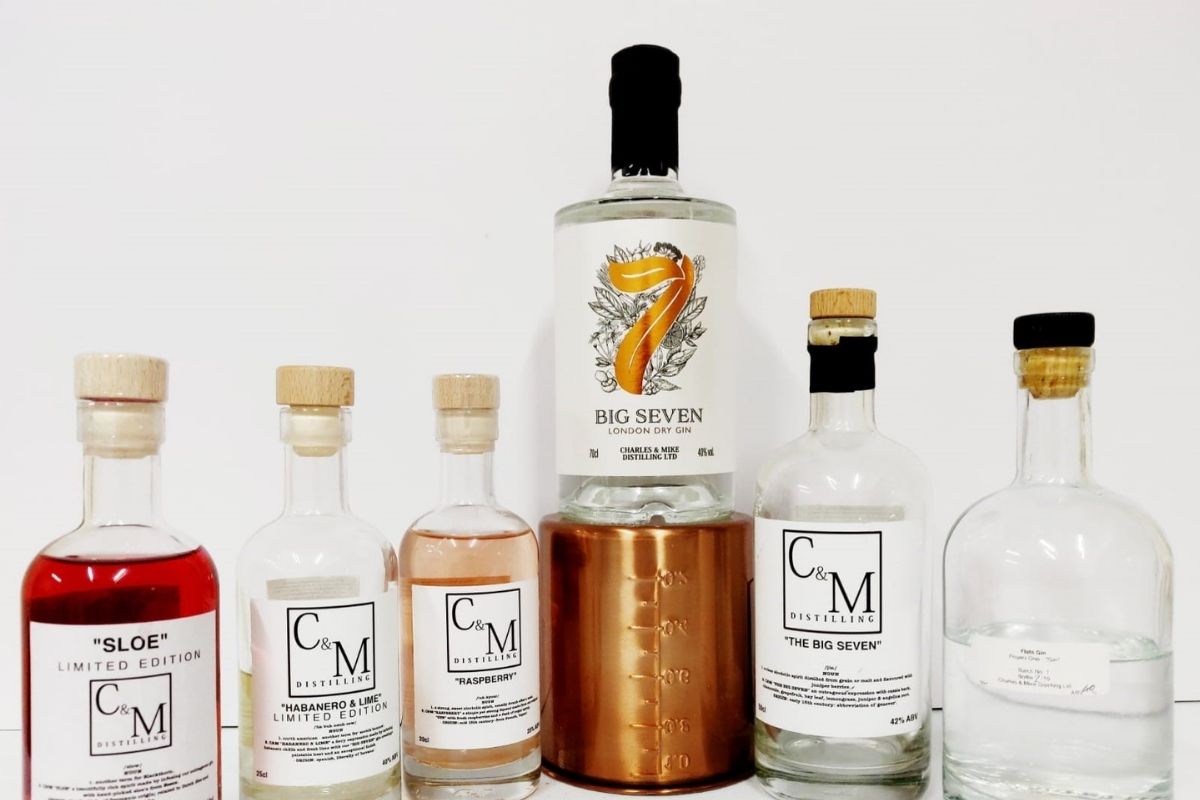 Partners in crime
Both Charles and Mike started their business as equals. However, over time they have found their own groove within their roles, each naturally gravitating towards responsibilities suited to their own strengths. 
Charles tells me that his business partner Mike is the master distiller; the creative of the partnership. Mike is constantly trying new things to make Big Seven products better and unique. They are both conscious that there are plenty of spirits brands already on the market, with hundreds of variations. Charles, however, remains un-phased: "we're not trying to be anyone else. We're just trying to be our own thing, which requires a lot of tinkering." 
Charles, on the other hand, has become the self-appointed Chief Financial Officer, dealing with the somewhat complicated tax system associated with selling liquors and spirits; as well as the company legalities, licencing and bookkeeping that needs to be maintained. As Big Seven is a consumable product, everything about its creation process has to be traceable and strict food safety standards have to be met. This side of Charles's work is super important.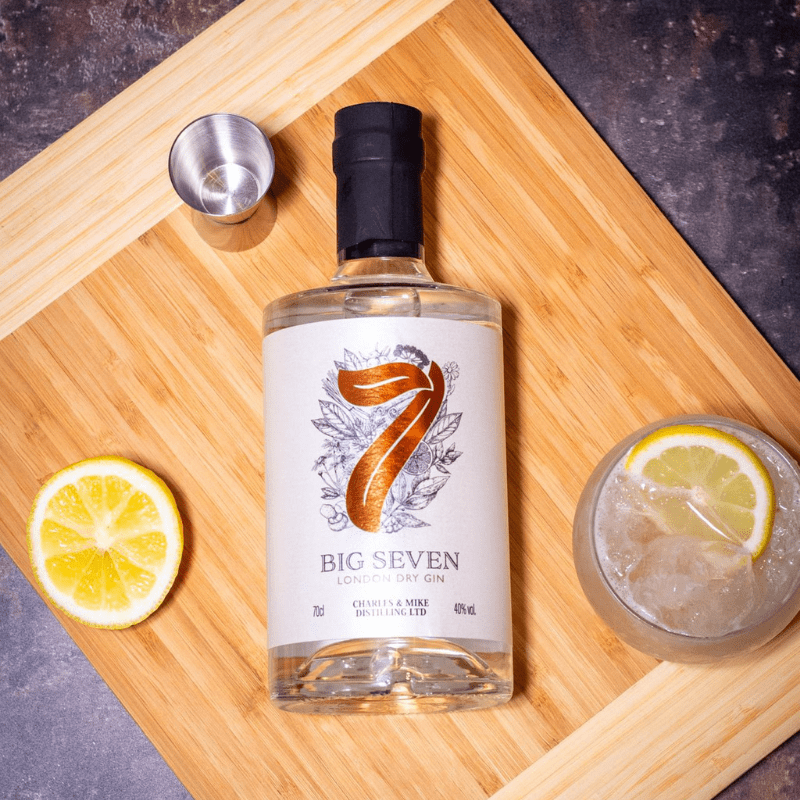 What's next? 
Although Charles and Mike fell into the business of creating gin unintentionally, they are focussed on running a trusty ship. They want to do things properly, as they see long term potential in their business. 
Up to a certain point Charles and Mike's expectations were quite loose. There wasn't a plan. Their motivation was to do something they enjoy, that they could share with others. They realised that there was demand for their product when they started looking at getting investment. At this point, Charles and Mike knew they needed to map out their mid to long term plans. Charles told me: "even now, we've got a plan for what we want the next five years to look like, and we will commit to that plan but we're aware that we live in a changing world. We're aware that the brand is still growing. So we don't know fully what direction to go in, or how fast to scale up." 
Even so, they do know that part of their long term strategy is to ensure their gin brand, Big Seven, stands apart from their competitors. Since launching Big Seven, Charles and Mike have been known as 'the gin brand', but they refuse to be confined to a box. Charles is passionate about not being perceived as a gin company who, also happen to dabble in other spirits. They see the potential in creating other types of alcoholic drinks, like vodka, rum, beer and cider, but they want each brand they create to be regarded highly within their sectors, in their own right, not as side projects for a gin company. 
The model Charles and Mike are intending to follow is the tried and tested strategy that big breweries already follow, including Brewdog who deliberately sectioned off their vodka and gin brand under a different identity, Lonewolf. The consumer doesn't know the brands are linked, so each is credible in its own category. Our very own Growth Animal CEO, Chris Thornhill, who worked across global brands at Carlsberg for nine years, thinks this is a reputable plan. Chris remembers: "in my early days working in the drinks industry, we tried brand extensions under the Carlsberg name and it was all a complete and utter failure. As soon as you do it under a new name, suddenly it has more credibility. All the 'big four' breweries do the same, and you'd be surprised which smaller brands sit under the parent brand". 
So far, this has been a side hustle for Charles and Mike, as they remain committed to their day jobs. Although, Charles does have big dreams: "We'd love for us to be able to do this full time, but we're aware that a drinks business is hard to get off the ground, hard to scale up and hard to keep profitable. We know that we have a big challenge in doing that, but we've always said that we will not try to be anything we are not. We are going to continue to enjoy making good spirits and sell them as much as we can. And, what will happen, will happen. We don't have any expectations for it." 
Well, we Growth Animals are intrigued to see what will happen for Charles and Mike, and wish them every success. We hope to check back in with them again during their journey, so watch this space…
Join our mailing list to receive more great content like this