Can brands really drive conscious consumerism?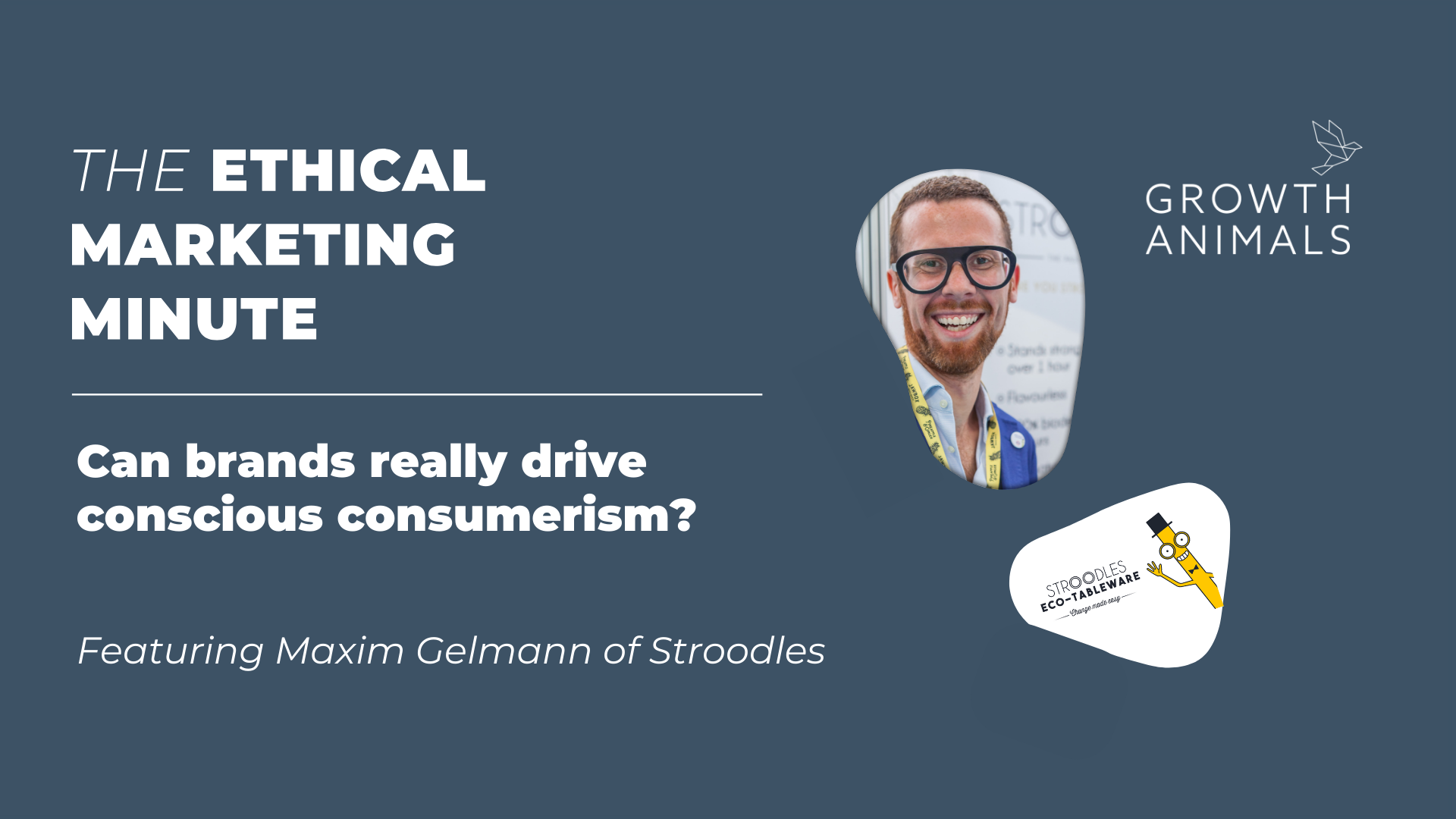 Yes! This was the energetic and optimistic answer from Maxim, founder of the fun and truly eco- friendly tableware company, Stroodles. Of course, it can appear contrary to the traditional purpose of brands, which for many decades has been to drive additional consumerism, plus many companies are currently 'doing sustainability' wrong and that's why cynicism lingers long in the air when people consider the role of brands in driving conscious and sustainable lifestyles.
Maxim believes that a rewiring of communication around sustainability is required for brands to really cut through and make a positive difference, both with their internal and external customers.
So how can that be achieved?:
Total Immersion – The secret to Stroodles growing success, is the core idea that people need to be fully immersed in sustainability for it to fully make sense and take hold. "If the problem is too much plastic in the food & drink sector, don't just give them a non-plastic cup, give them a cup that they can eat!" This total immersion for Maxim also means shunning B-Corp and creating a bespoke, meaningful and easy to use certification for their trade customers, to ensure best practices are taught, rewarded and become behaviour.
Fun – Let's be honest, 'sustainability' can be a little dry and onerous at times. Maxim's cheeky Stroodles character is at the heart of his brand and combines the important messages with light hearted suggestions to try their pasta straws "whilst getting drunk on affogatos". He feels too that this mentality can apply to any organisation and any initiative. For example, if your office decides to save energy by turning down the thermostat by 1 degree, don't just do it in the background, turn it into a 'bring your scarf' to work day. It's far more likely to resonate with the team and they are more likely to replicate the action in their own homes.
So, for your sustainability initiatives to take hold and drive positive behaviour change, follow the advice of Mr Stroodle and rewire your communication on the subject to be immersive, creative and fun!
For more Ethical Marketing Minute content, please subscribe here. If you'd like to explore the Stroodles world of eco-tableware, visit www.stroodles.co.uk
Sign up to our newsletter for more great content like this