Is outsourced LinkedIn prospecting ethical?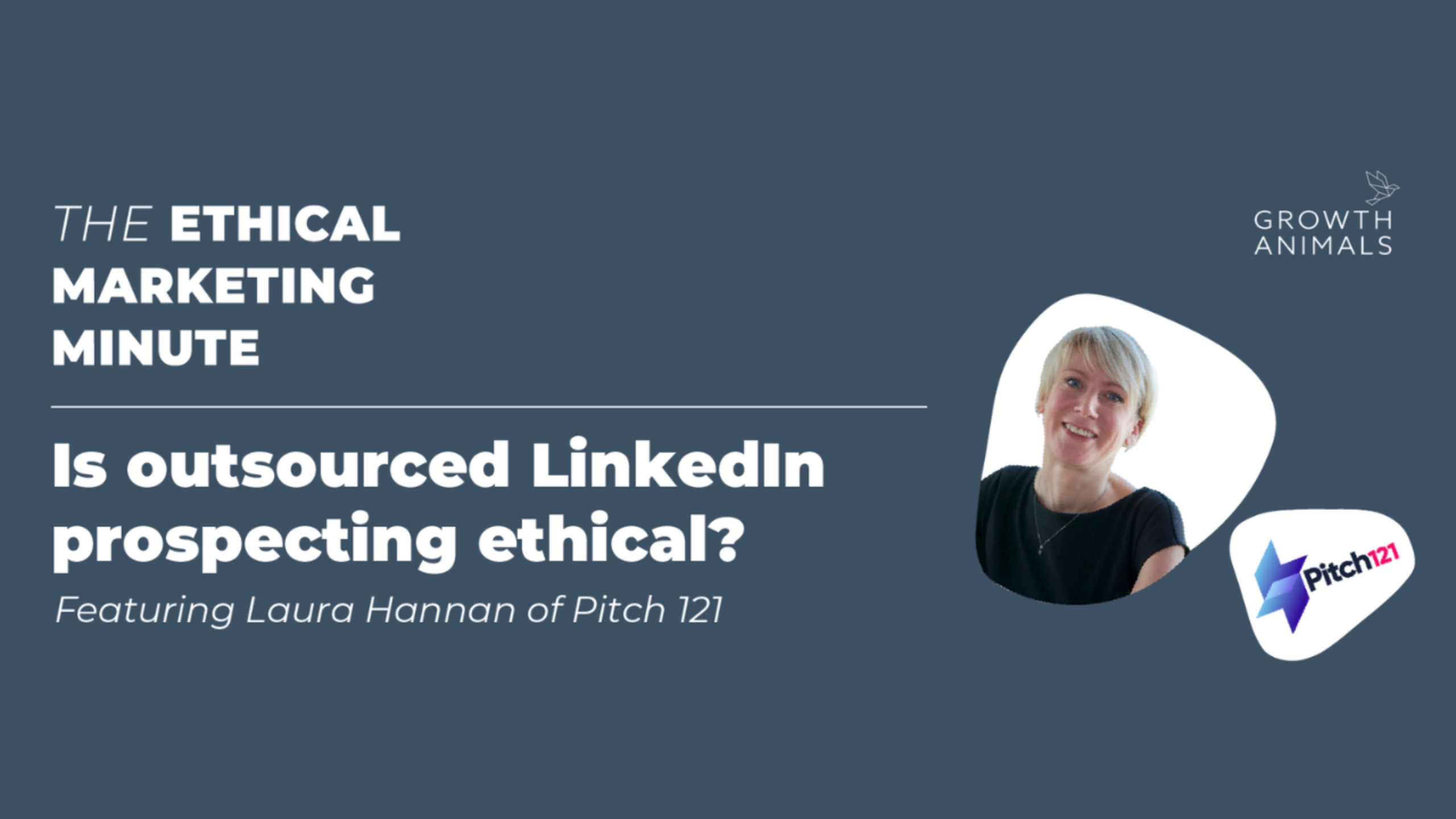 I fell into Laura's LinkedIn orbit through her philosophy of attraction based marketing. I'm an agency owner who meets her target customer criteria and so, over the course of a few months, she proceeded to ensure I was warm to her advances, through a series of likes and comments on my content, aimed at positioning her as someone who understood my pains and was like minded.
When I finally met and spoke with her, I was pleasantly surprised to find someone both committed and sure of her craft, but also conscious and conflicted around how her craft could be successfully seen and executed ethically.
Our conversation on this hinged around two key areas:
1.  Spamming-
Automation has meant that there is too much inbox / DM spamming, which for most people is seen to be at best an annoyance and at worst, plain rude. Authenticity is and always has been the differentiator, which is why the best relationships have always been forged through social connection. It's why Laura's team have moved past old-fashioned automated prospecting techniques, to more personalised and mutual interest based connection techniques that are aimed at building trust. But, when those connections are being built by an agency of prospectors, rather than the person who's profile you're conversing with, it raises a second ethical question…
2. Duplicity-
How ethical can it really be to build up a human connection with someone on the behalf of someone else, particularly when the other party is unwise to the fact that they are interacting with an intermediary? On one hand, ghost writing DM's is no different to how a PA might operate for a busy business exec, but in that scenario, there is often knowledge of the fact that there is a PA acting as an intermediary and they will rarely step into a meaningful conversation. Could a disclaimer help in this circumstance, much like a sponsored influencer must do? Where would be the right place for this, so as to be transparent, but not too intrusive? Your profile about section? The comments or DM's themselves?
Do you use outsourced LinkedIn prospecting and what do you think is the right way to perform this ethically?
For more Ethical Marketing Minute content, please visit here. If you'd like to explore sustainable LinkedIn prospecting services with Pitch 121, please contact Laura at [email protected]
Sign up to our newsletter for more great content like this