We worked remotely for two years and this is what we found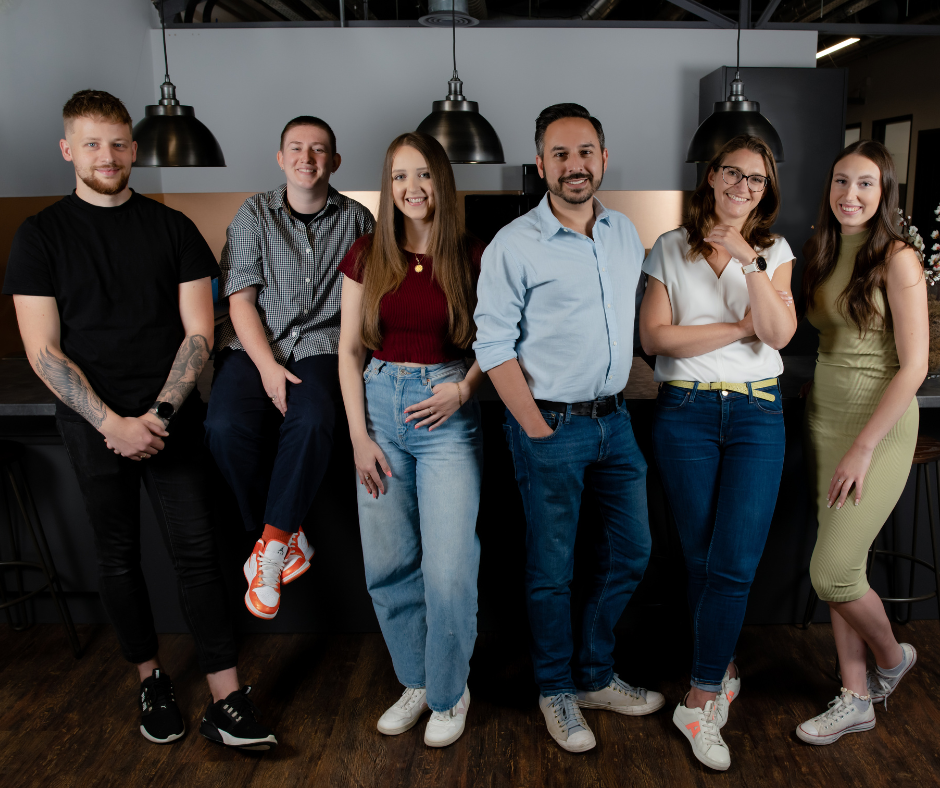 Remote working has become increasingly more common since the start of the pandemic. Whilst some organisations have adopted a hybrid-working approach, others decided to scrap the office all together, to embrace a work-from-home setup. Some individuals even used the new status-quo to launch their remote start-up and here we are, two years later! 
At Growth Animals, we've spent the entirety of the company's existence, working in our home offices and meeting over video calls. The exception is when we get together, about once a month, to commandeer a shared office space and work together for the day.
We've learnt a lot along the way about how to do working from home well and come up against challenges that have presented new opportunities to find work-arounds. Now that we're two years old, we wanted to share our remote working story and offer a deeper insight on some of the positives that come with working from home.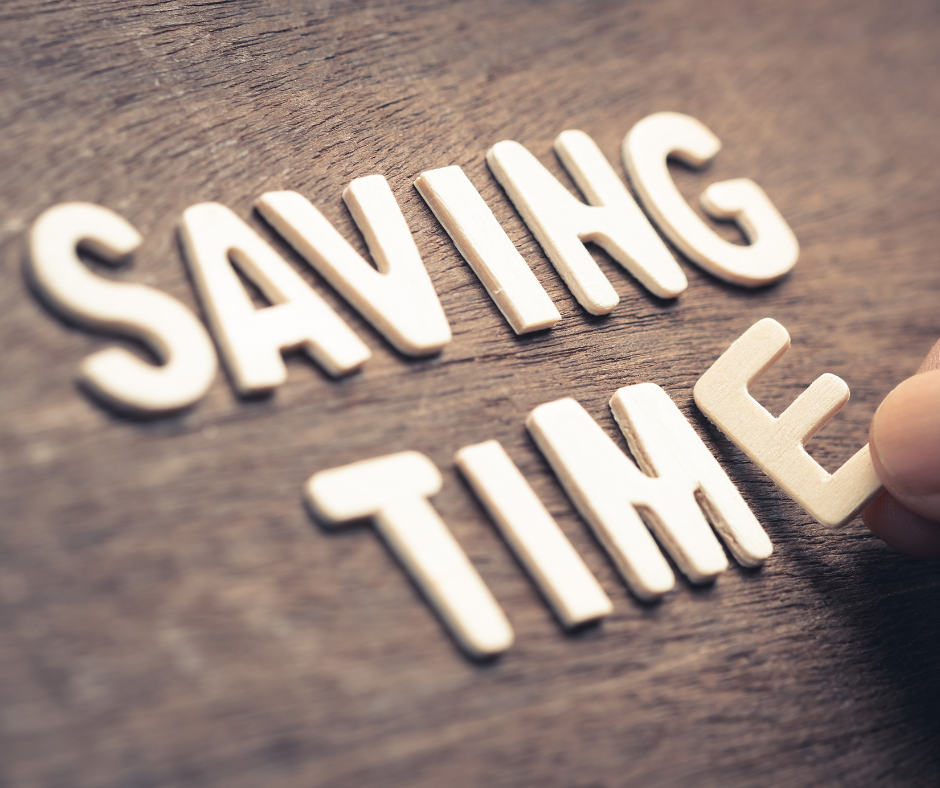 More time
Gone are the days of a two-hour round trip commute, being stuck in traffic with road rage at 7am, and experiencing stress before the work day has even started. The new commute is from the bedroom to the home office, with time for maybe a workout, breakfast, or some life admin in between.
When the work day ends, it's much the same and we've all found it easier to find the time to see friends and family, or fit in hobbies. James, our Digital Marketing Manager, enjoys the easy transition from work to personal-time:
'I can manage my time effectively, if I need to start work early, I don't need to travel to an office, I can start work from my office at home. When I finish work, I am already at home, so it's easier to start my evening.'
This gift of extra time in our days also allows the parents amongst our team to spend more time with their children, as our co-founder and CEO, Chris, has discovered:
'For me, the great gain from losing my hour each way commute, is that I can now walk my oldest daughter, Ruby, to school everyday, which is the world's most rewarding commute and I have more time at the end of the day to dedicate to my brood of girls.'
And what about the time that's actually spent working? Although there seems to be an association between working from home and a lack of productivity, studies suggest that this isn't actually the case. According to Apollo Technical, those who work from home are actually 47% more productive.
We've certainly noticed the benefits that a lack of distractions can have on productivity. Brand and Content Specialist, Laura, explains what this means to her:
'I've found that working remotely removes the distractions you'll normally have when you work in an office environment, so when I really need to get my head down and focus on a task, I can, without interruption.'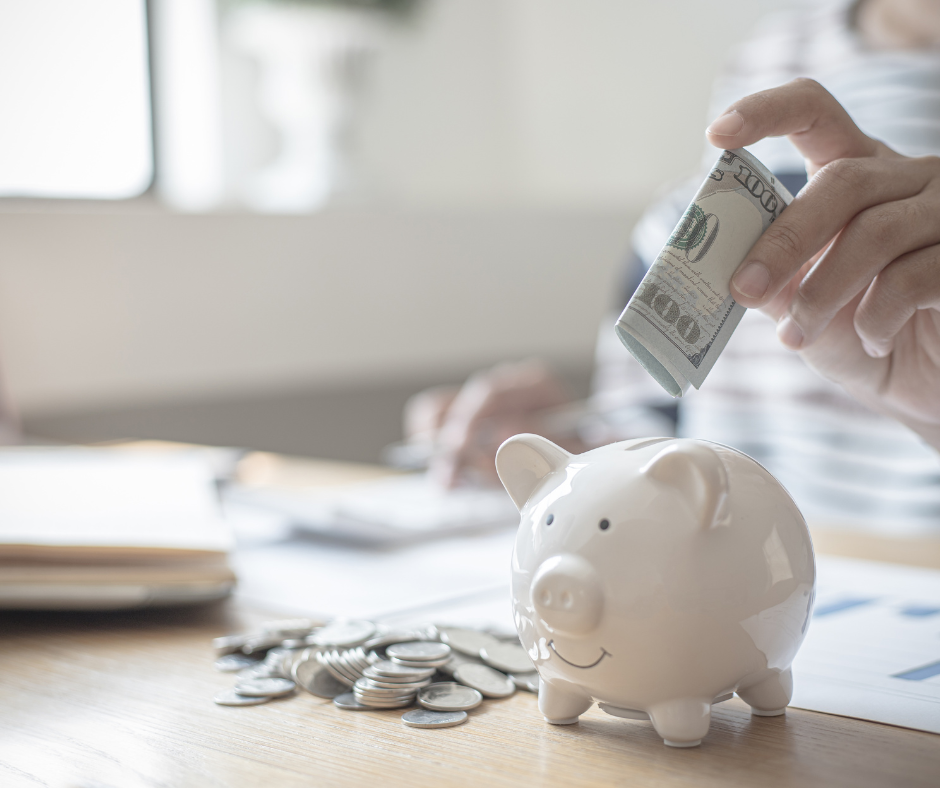 Less Costs
Whether it's commuting, or 'I'm just popping out to lunch' costs, working from home absolutely has its financial benefits. Whilst this may balance out in the winter, when you're likely to have the heating, or lights on whilst you work from home, remote working does provide savings on the following:
Transport costs (petrol, train tickets)

Morning coffees on the way to work

Buying lunch from a shop/cafe

New work clothes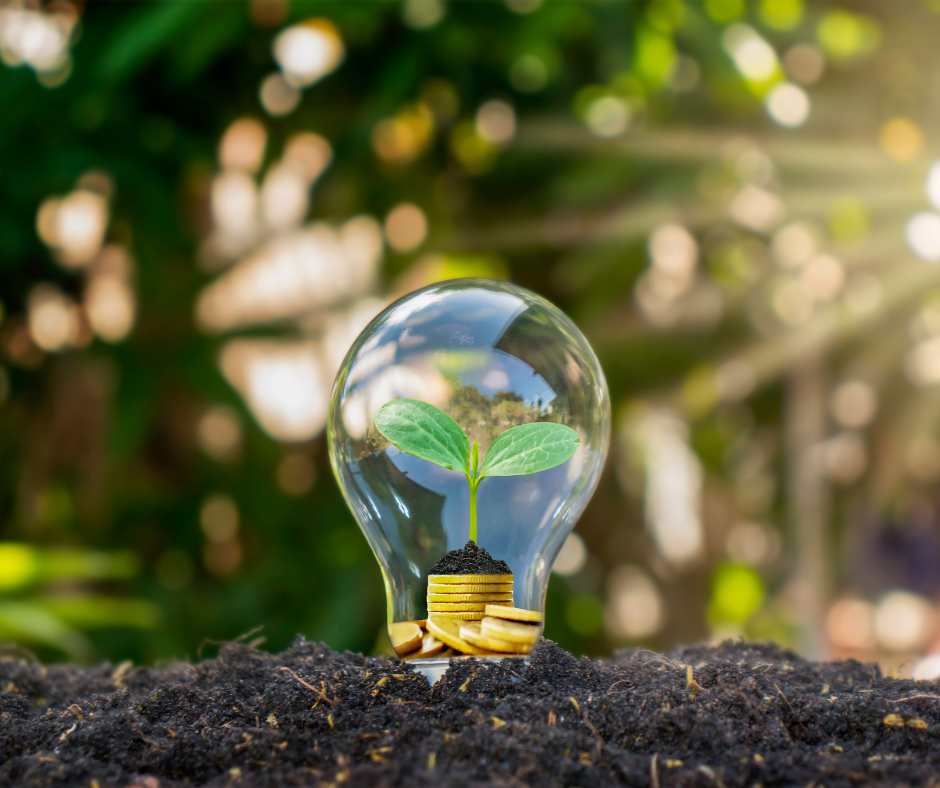 Energy saved
Working from home keeps our environmental impact, as a business, minimal – which is something that we're particularly passionate about. The fact that we don't commute to an office everyday plays a big part in this and with the average petrol car in the UK producing around 180g of CO2 per kilometre, we contribute less greenhouse gases than your average office-based company.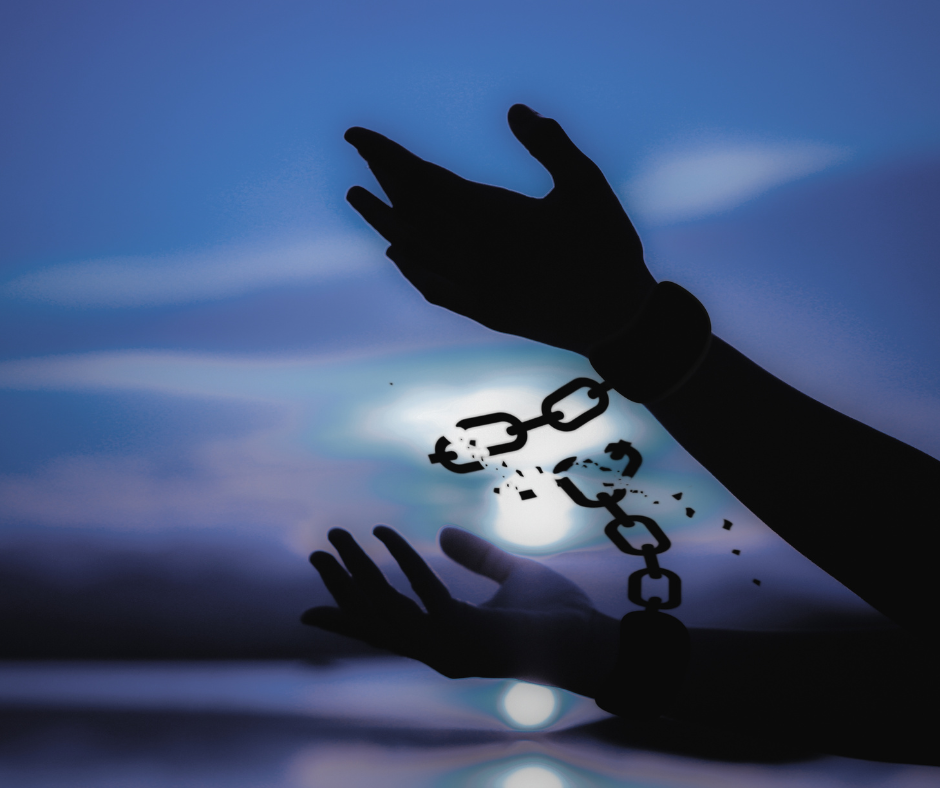 More freedom 
Remote working gives you the freedom that just isn't possible in an office. It makes your working day more flexible, whether that means taking your break whenever it best suits you, starting work earlier or working later into the evening. Working in the comfort of your own home also means you can have your pets nearby and listen to your favourite playlist or podcast – perfect for inspiring creativity – without disturbing anyone else.
As a result, we have more control over our daily lives, which can help us better manage challenging situations. If we're working on a particularly tricky task, we have the freedom to find a coping mechanism before we feel those pangs of stress, like going for a walk, so we can come back to it with a fresh mind.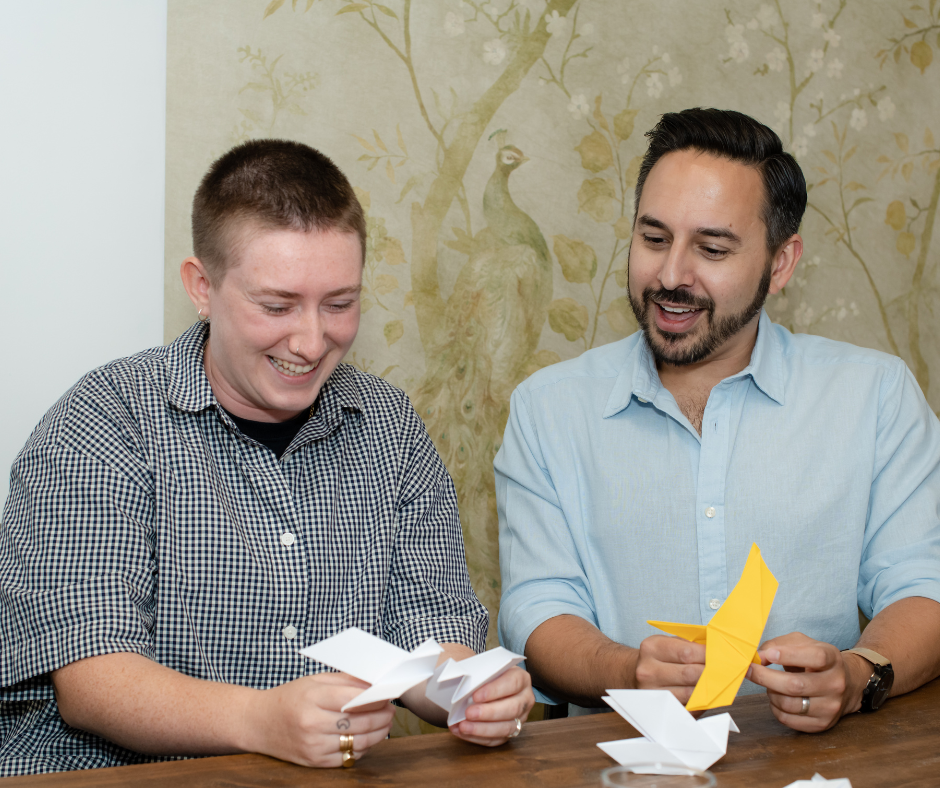 Finding solutions to the challenges
We're not going to pretend that working remotely is the perfect set up all the time and just like working in an office, it comes with its challenges. However, there are also some great solutions too. 
For example, to ensure that we don't miss out completely on the social interaction that comes from working in a shared office space, we schedule a weekly Mastermind session to touch base with the whole team and tackle the topics and challenges that have come up during the week, together. virtual team meetings and every month, on a Friday, we all meet in-person for a day of co-working. We've found that this really helps with team-bonding and our after work trip to the pub is the perfect opportunity to have plenty of laughs together.
This is how Brand and Content Specialist, Laura, keeps her social needs topped up at work:
'When I'm missing the social interaction that comes from being in an office, I make a conscious effort to pick up the phone, rather than emailing. It's easy to send a follow-up email if you need to, but nothing beats a voice-to-voice conversation.'
When it comes to learning, we're also very conscious that, unfortunately, a downside of working remotely is that we miss out on learning from each other in a more subconscious, natural way. There isn't an opportunity to overhear conversations, or watch each other work. This is less of a concern for those who have become more established in their craft, but, for Co-founder and Marketing Director, Jen, it's important that we're conscious of new starters, and those at the start of their career, who might need additional opportunities to learn:
'Recently I have made more of a point of (over-) explaining why I am asking for a particular task to be completed, rather than just asking for it, and trying to explain how that piece of the puzzle fits into the wider strategy. It's important, especially for new marketers, that we give them the opportunity to understand how their assigned task fits into the wider marketing plan.'
Some individuals may also find it more difficult than others to maintain a positive work-life blend. When you're working from home, it's easy to forget to take breaks, or to find yourself working beyond your finishing time, which ultimately leads to burnout. However, this can be managed by introducing clear boundaries, as our Junior Designer, Georgia, explains:
'With a lack of division between your home and workspace, it is important to ensure that you set healthy boundaries to prevent the risk of burnout. Whether you're losing track of time and not taking a break, or working longer hours, make sure you have a plan in place and stick to it. You can use your calendar to block out start and finish times, as well as breaks, so you can enjoy the freedom that working from home creates; like making a healthy lunch, or walking your dog.''
Final thoughts
The remote working business setup isn't just a trend. It's a new, better way of life for lots of people who are craving more time, freedom and control over their working and personal lives. We'll continue to find solutions to challenges that arise, but ultimately, our remote working experience has been a pleasure and we're excited to see how it evolves in the years to come. 
Want to learn more about how we do things around here? Follow us on Instagram. 
A note from the author…
Here at Growth Animals, we believe that marketing is at its most powerful when it's helpful and inspiring, not persuasive or manipulative. And while it's often tempting, when recovering from difficult times, or when juggling tight budgets, to opt for specialists that promise the world through one specific area of expertise, such as PPC, or advertising purely on TikTok, it's important not to drink the cool aid.
It would be like going on an expedition, accompanied only by a Swiss Army Knife and using nothing but the corkscrew. It's important to find a marketing partner that understands the full breadth of both digital and traditional marketing, for only then can you start with the crucial questions, such as who are your core customers, where do they work, play, love, socialise, relax, and shop, and what are their core tensions, challenges and motivations that can be credibly satisfied by your brand. On that note, if you'd like to explore how we can help grow your brand in this post-pandemic world, please do get in touch.
Sign up to our newsletter for more great content like this