Growth Animals join UK Marketing Agencies "Save 2021 Sale"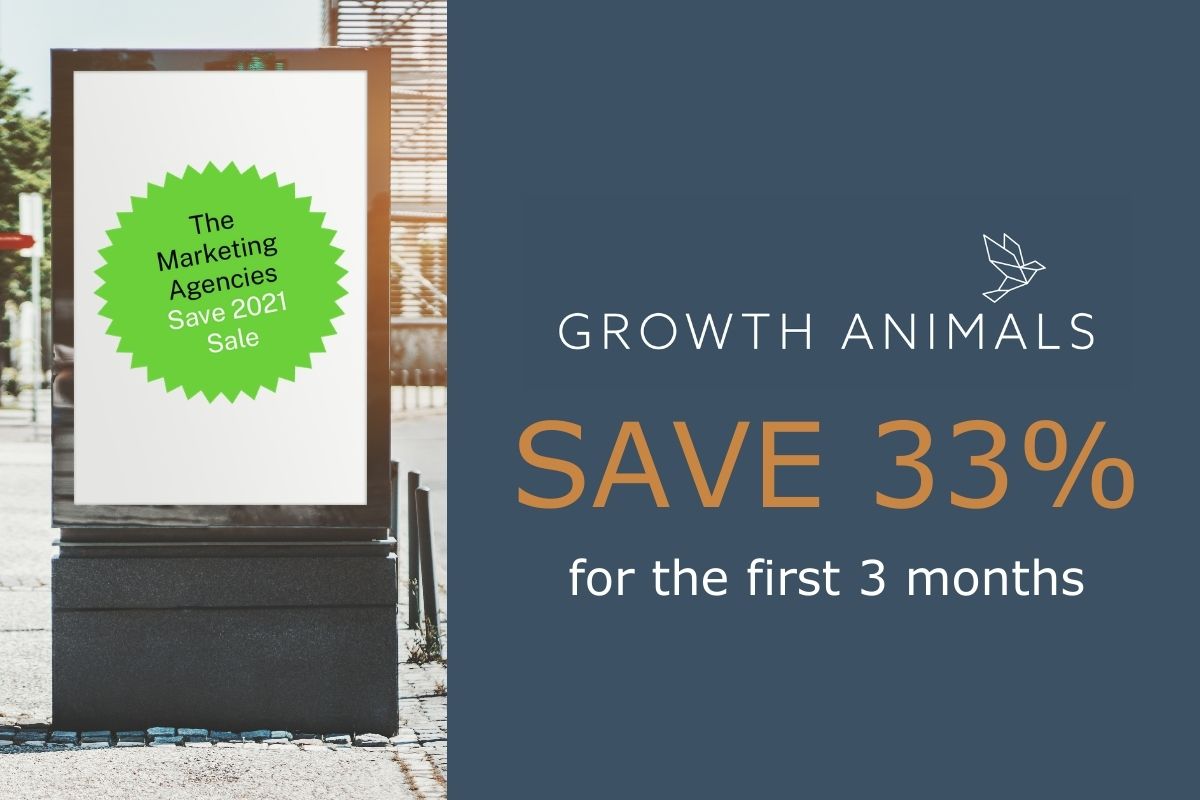 UK Marketing Agencies launch "Save 2021 Sale" with massive fee reductions to stimulate the economy
Growth Animals join Marketing Agencies across the UK as they come together to launch the "Save 2021 Sale" in a bid to revive the economy. 
More than 30 agencies have signed up to offer a 33% discount off their first three months work – the time it takes to prepare a new campaign. 
The initiative, pioneered by ad agency LONDON Advertising and supported by  Pimento, the independent agency network that covers the entire spectrum of communications.
Marketing  Agencies are ideally placed to help businesses optimise their share of the  'Covid-Dividend' of £100m in unspent disposable income that consumers will be itching to spend once restrictions ease, as well as take advantage of the 67  new trade deals we have in 2021.
The move is designed to encourage clients to prepare now for the return to normal trading when vaccinations against Covid reaches a level which triggers an unlocking of the economy. 
In lockdown 1.0, Growth Animals was born from a desire to support our charity partner, Dementia Support. In lockdown 2.0, we provided complimentary Growth Healthchecks, to help businesses kickstart their growth. Now, in lockdown 3.0, we are partnering with over 30 incredible agencies in the Save 2021 Sale, to show our solidarity and to ensure that investment in Growth doesn't stop.
Ready to kickstart your business growth?