It's our second birthday!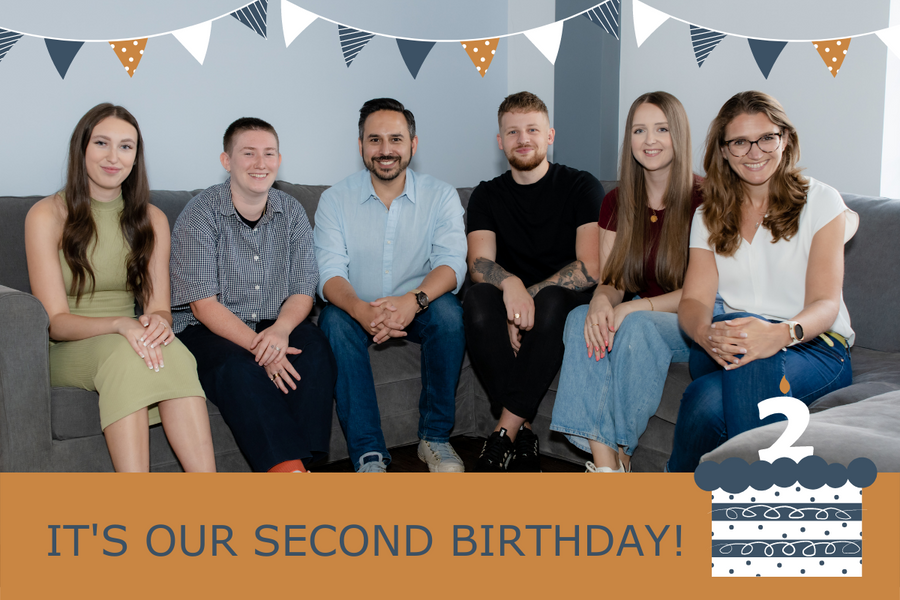 It feels like just yesterday that we were celebrating our first birthday, but somehow Growth Animals is now two years old! When our founders, Chris and Jen, first sat down around Jen's kitchen table two years ago, they laid out their mission to create an agency which champions ethical marketing and allowed them to put their 37 combined years of experience towards making positive change for the industry and ultimately, the world beyond. We're proud to say that we're now very much on that journey.
Nowadays, we're a passionate team of six, supported by a flock of dedicated freelancers, who all share Jen and Chris's drive to make a difference. We thought we'd take this special birthday as an opportunity to look back on how we've grown over the past two years and at some of the highlights of our journey so far.
We've worked on some brilliant projects
Over the past two years we've had the pleasure of partnering with some incredible businesses and brands that we've supported on an array of exciting projects. Here's just a few examples of what we've worked on this year.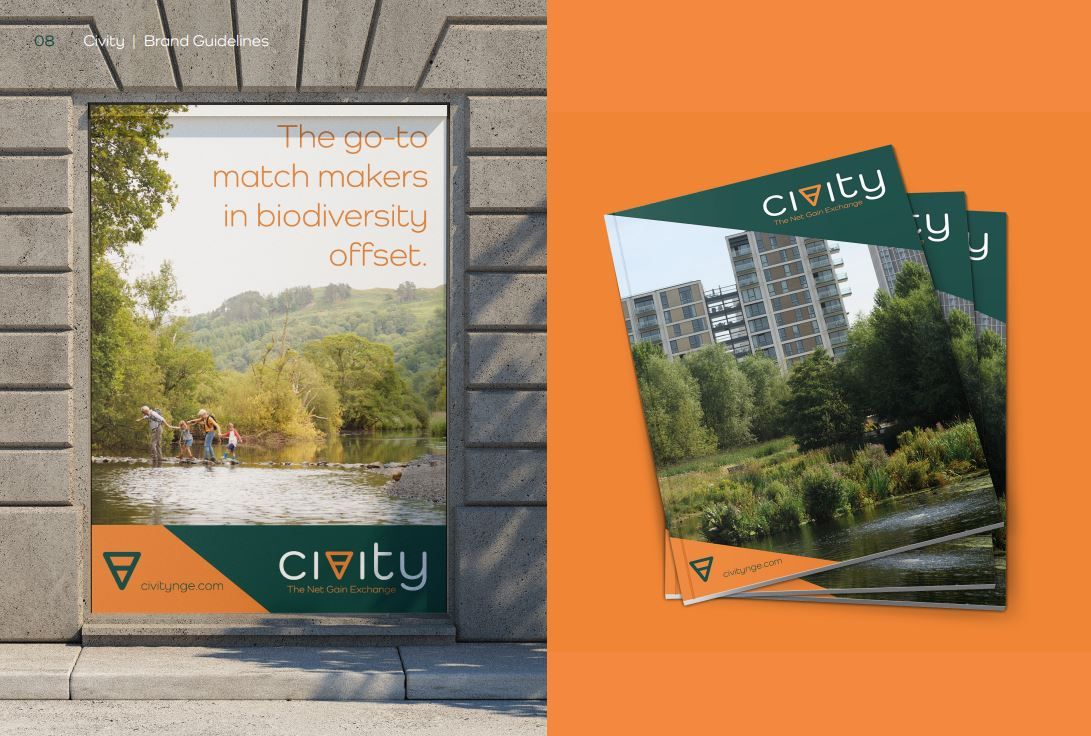 Civity
The team at Civity have created a brand new business in the increasingly important space of biodiversity net gain, working to bridge the gap between developers and landowners and finding suitable partners for their biodiversity net gain needs.
We had the pleasure of working with Civity, to help them develop their brand from the ground up – from brand name to logo to website look and feel. Working in collaboration with the exceptional Jeremy Hemmings of Hurley Burley, we're delighted with how the brand has come to life and are excited to see Civity flourish.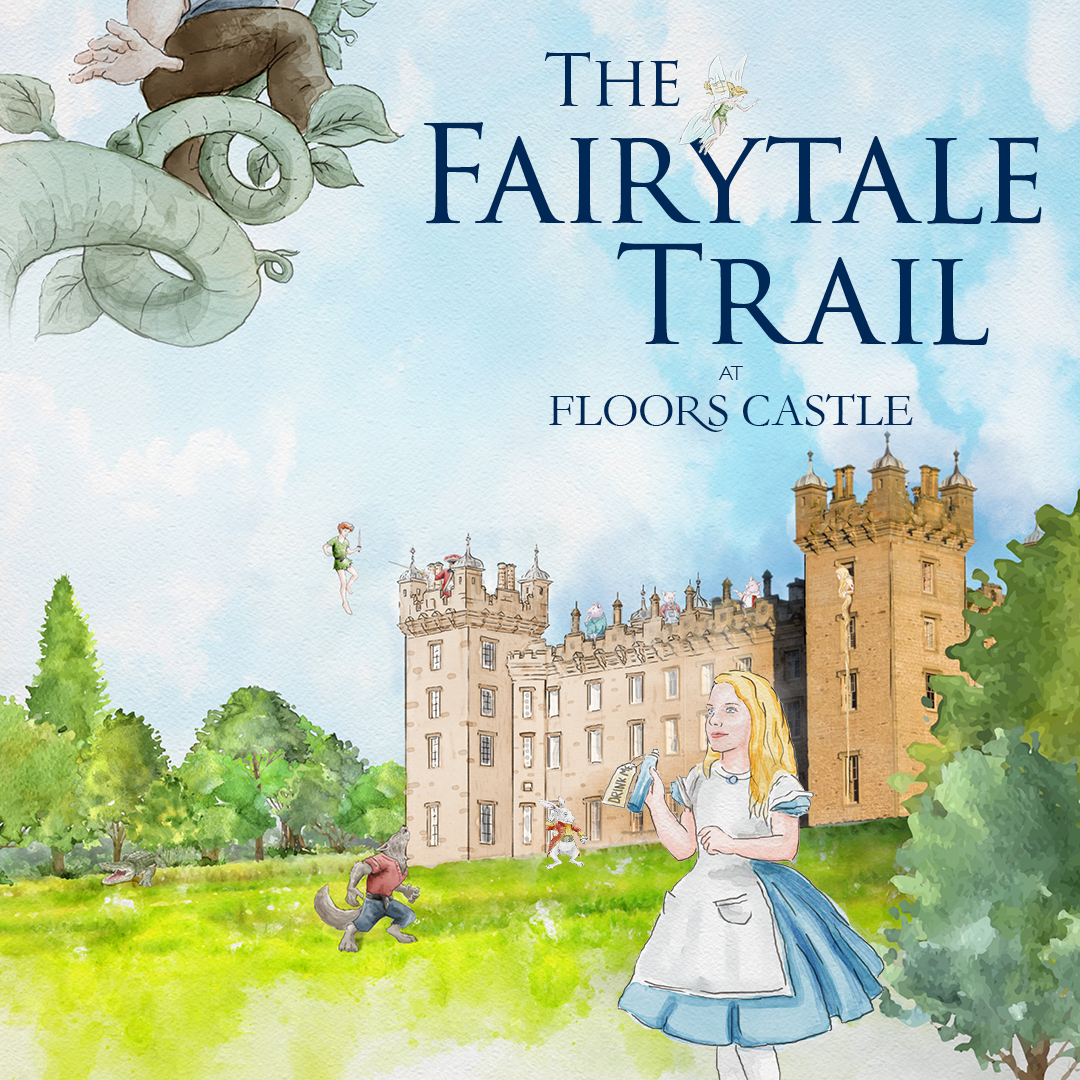 Floors Castle
Our long-time, brilliant partners on the Scottish Borders, Floors Castle, launched their new Fairytale Family Trail for the 2022 school summer holidays. Visiting families to Floors Castle and the surrounding Roxburghe Estate, were invited to embark upon a fairy tale adventure, through the magical grounds. This involved following the arrows through the walled gardens and mysterious woods and reading stories about familiar friends along the way, all whilst completing exciting trail activities, such as playing croquet with flamingos and building the houses of the Three Little Pigs.
It was a joy as ever to work with our freelancer friend Chris Beresford, of Bear North Creative, on the development of the illustrations and creative for the interactive trail, which our very own Chris and James got to visit for themselves, this summer. 
Total Karting Zero
Total Karting Zero are led by F1's Rob Smedley, who is on a mission to make grassroots motorsport faster, fairer, cheaper, cleaner. Their fleet of electric karts are driven by youngsters ages 6 through to 16, who compete to win championships – much like their F1 heroes!
We have the pleasure of working on Total Karting Zero's long term marketing strategy and a big part of this is growing awareness and engagement beyond existing audiences through a refined content strategy. To help us execute this plan, we've partnered with Josh Watson of Social Butterfly, who's awareness of current social trends and sharp focus on social media strategy allows us to deliver a succinct overall marketing plan.
NOMOQ
Our partners at NOMOQ have taken the world of digital printing by storm, with their no minimum order quantity (NoMOQ) approach to beverage can printing. Their new, state of the art machine is now up and running, printing beautiful designs on 100% recyclable premium cans, for their customers.
They want to help the rising stars of the beverage world create beautiful cans quickly and simply and are passionate about injecting a sense of fun into the digital printing industry.
We loved creating playful, on-brand content to showcase NOMOQ's work for their social accounts and shaping their brand messaging through carefully crafted and fun, but not-too-cheeky copy.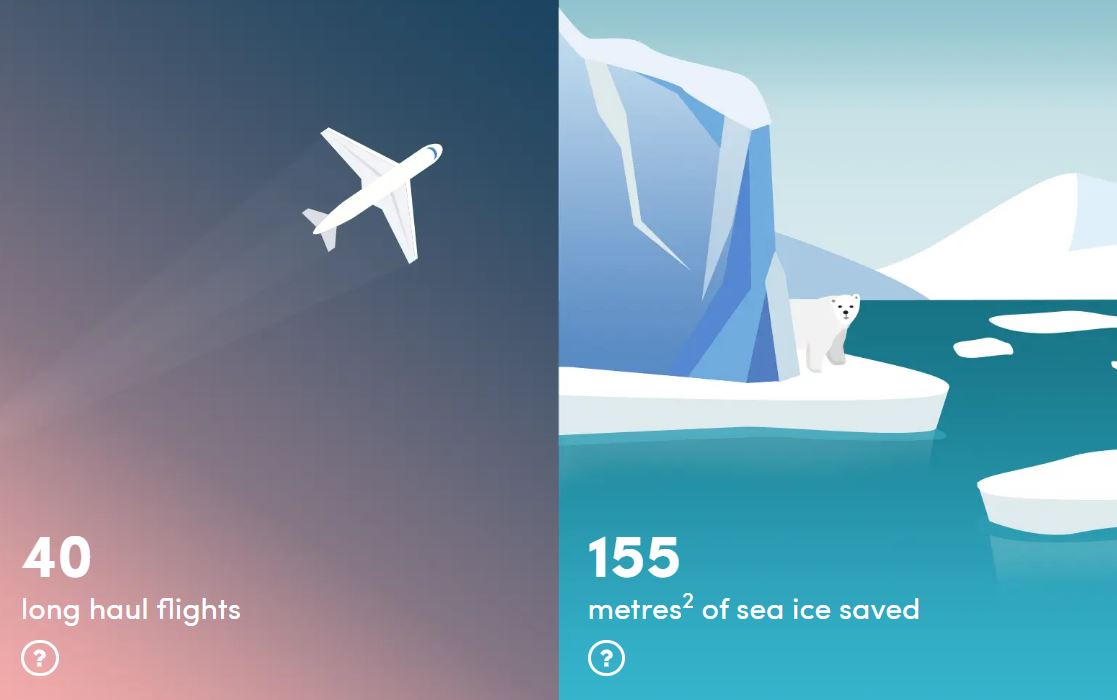 We've made offsetting a priority
Whilst our remote setup does naturally mean our carbon emissions are lower than a regular office-based business, we want to make sure that we're continuing to go above and beyond to limit our impact on the environment. Through Ecologi, we lower our carbon footprint through tree planting and offsetting our travel. In 2021, we planted 943 trees and offset 31.8 tonnes of carbon. To date, we've been able to fund clean energy through hydropower in Kanungu, Uganda, plus reforesting in Mozambique.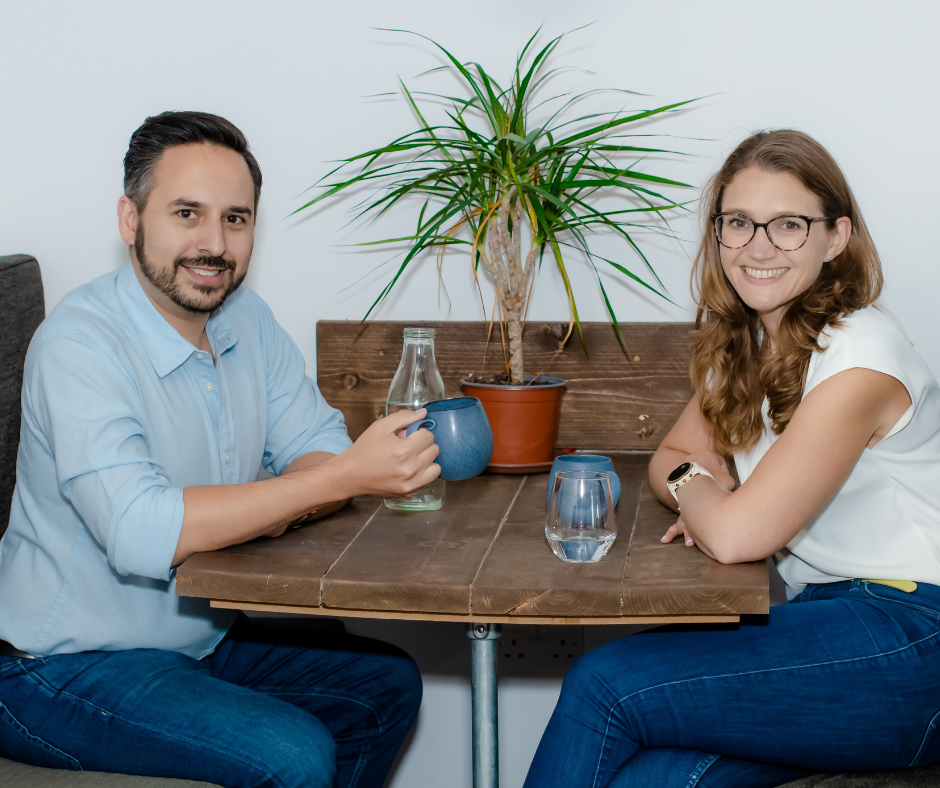 We've given back
We're always looking for new ways to support charitable organisations by donating and offering our time and in 2021, we collectively donated 120 hours to charitable projects. Both Chris and Jen each sit on non-exec boards for charities; Chris advises on marketing, communications and fundraising for Dementia Support, whilst Jen provides similar guidance for Little Lifesavers and also volunteers as a trainer. 
Every month, we donate to B1G1 causes that are close to our hearts and take it in turns to select the causes that benefit from our donations. So far, our donations have helped support families in Ethiopia with access to water, clear 10kg of coastal plastic rubbish, provide breast cancer screening to a woman in Kenya and so much more. In addition to this, through B1G1, when a new client signs up with us, we give a week's worth of nutritious meals to an underprivileged person in the UK.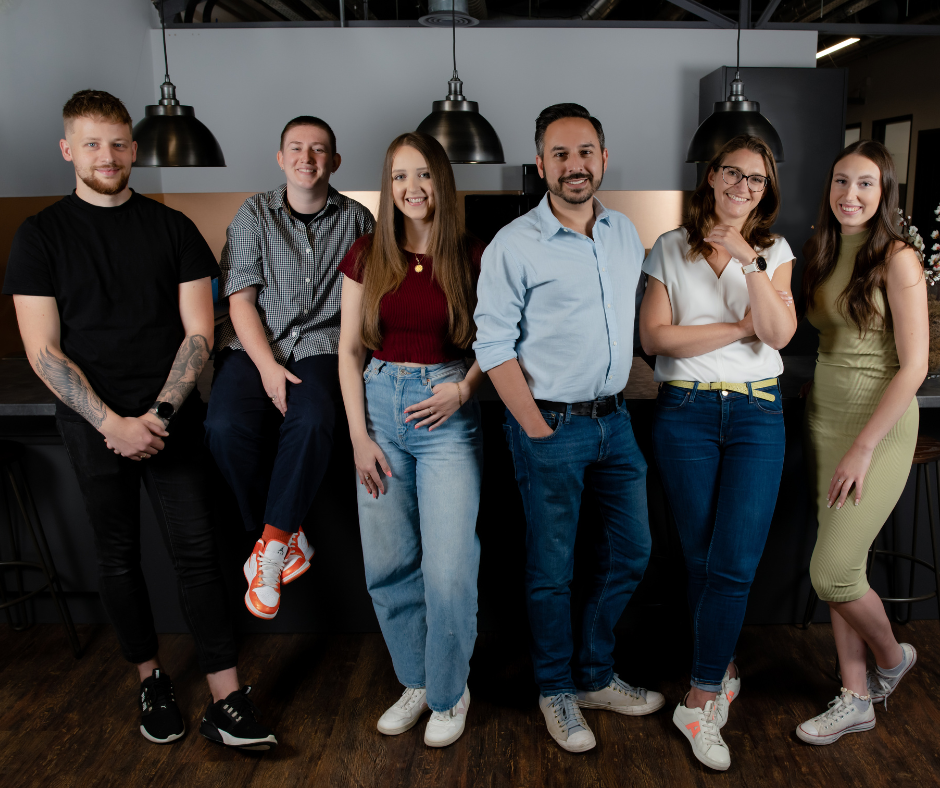 We've grown
Lastly, we couldn't do a round-up of our achievements over the past two years without acknowledging our growing team. We've doubled in size and now boast a fully-functioning, talented delivery team, led by our Digital Marketing Manager, James. With Laura leading the copy and content side of things, alongside Digital Marketing Assistant, Mia and Georgia, our Junior Designer, providing our clients with wonderfully crafted visuals, we're delighted with the level of service we can offer our partners.
Final thoughts
Supporting so many businesses with our ethical approach to marketing over the past couple of years has been incredibly rewarding. Here's to another year of championing positive change and we can't wait to see what we report back on for our third birthday.  
You can learn more about our ethical credentials here.
Sign up to our newsletter for more great content like this