The Growth Animals: Ethical Growth Marketing Manifesto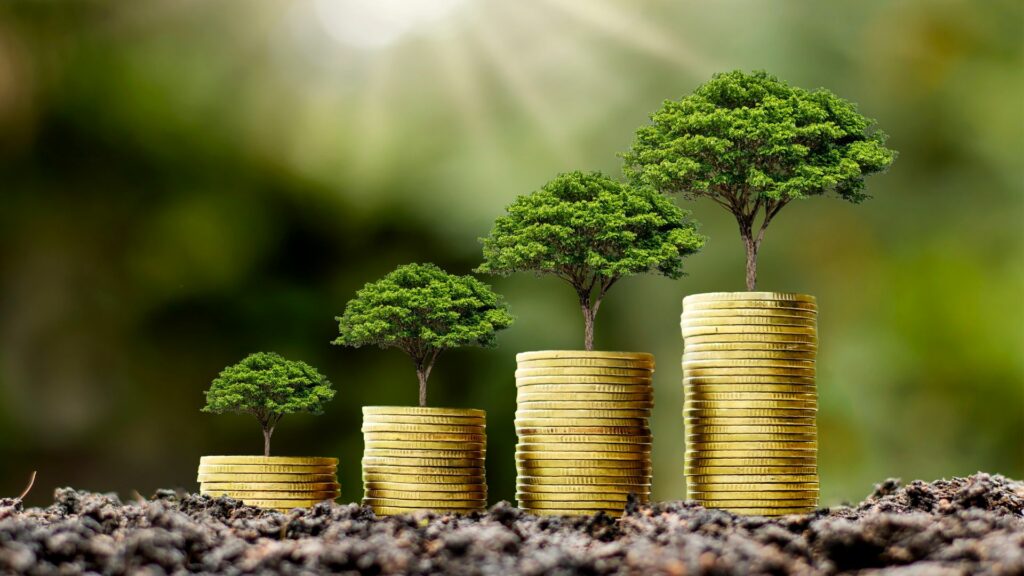 For privacy reasons YouTube needs your permission to be loaded. For more details, please see our
Privacy Policy
.
I Accept
What is Ethical Growth Marketing?
Our founding principle is to help businesses sell more, but the key thing is that we're not willing to do that at any cost and to the detriment of others. Ethical growth marketing, at its core, is a mindset and process, tenaciously focussed on sustainable growth, in which everybody wins. It means that the growth we create for our clients is not short lived and instead creates the platform for long term sustainable growth, and that our activities are human first and our team is always conscious of choosing methods, media and partners that are socially responsible too. Ultimately it has to be Win, Win, Win, whereby our clients, their customers and society all win.
Why is it that important to you?
Our business grew out of the pandemic, at a time of great uncertainty, but at a time when the big community and a civic sense of responsibility very quickly came to the fore, as a beautiful side effect of a difficult time. Our whole business inspiration came from a philanthropic act, of helping a charity, Dementia Support, in the early stages of lockdown, and so when we started building this business, it felt incredibly important to us that alongside 'Winning' and 'Having Fun', 'Integrity' had to be a core value. We all felt that success means nothing if it's not achieved with integrity and shared with others. I want to be able to look back on the work we've done in 20 years' time and not only see a positive bank balance, but to see that we've made a positive difference in society and for my three year old daughter to grow up proud of the impact she has seen us make.
Why is Ethical Growth Marketing needed now?
Globally there is a movement towards the need for all businesses to become more ethically and socially responsible. In a recent global study by Forbes, it was found that consumers were 4 times more likely to purchase from a brand that was purpose driven, 83% said companies should only earn a profit if they also deliver a positive impact, and the U.K. emerged as one of the top two countries most likely to trust, champion and protect a brand with a strong purpose. This movement has been further accelerated by the global pandemic, so while it may for a small amount of time serve as a competitive advantage to operate this way, it will soon become a hygiene factor that all businesses need to conform to. 
What does Ethical Growth Marketing mean in practice?
One of the key areas of marketing that has recently been under the microscope is Growth Hacking, particularly when it relies too heavily on automated AI solutions. AI in itself can be a force for good and there's many great examples of this across areas as profound as cancer screening and climate change. However it's negative and damaging effects, as highlighted in popular films such as The Social Dilemma, show that corporate greed and naivety can leave it unchecked and free to wreak havoc on our comparatively primitive human brain neural-pathways. We believe though, that Growth Hacking is an incredibly strong and effective discipline when used responsibly. It is not exclusively digital and encompasses any area of marketing or tech that can be tested, refined and scaled. Where it does touch the digital landscape, we try to maximise real world and human principles in those digital environments, to ensure that it is non-exploitative, responsible and positive. In doing so, we ensure our marketing is highly targeted to only those responsible enough to make relevant choices, delivering the right message, to the right person, at the right time. We commit only to work with products or services that solve a problem, are informative, helpful or bring joy, and when we see flaws in the system, we actively work to eradicate them, working with clients, partners and lobbying the government to take action, with the objective of protecting positive, conscious, human decision-making. Furthermore, we're in the process of building a network of partner organisations that all have ethical principles baked into their company DNA, which in time will mean that we can provide marketing solutions that only use methods and media that are 100% ethical. 
How do you intend to give back to society? 
We've tried to do this from day one, launching with a competition for small businesses to win free consultancy, at a time when some support was very much needed. We gave all 23 entrants our Growth Healthcheck, which consists of a Brand MOT and Hour Coaching Session, and the response was incredibly heartwarming. We're also in the process of gathering weird and wacky fundraising ideas that we'll put into action at the end of the month for our charity partner, Dementia Support. As we grow our business, we intend to put more initiatives in place, such as enabling each member of Growth Animals to have a pro bono charity client each year, and offering more free Growth Healthchecks to small businesses. We also want to help give young talent a start in their careers and have applied to the Government Kick Start Scheme and will shortly be exploring apprenticeships.   
What's next on your Ethical Growth Marketing journey? 
Our medium-term aspiration is to become a B-Corp. Certified B Corporations are businesses that meet the highest standards of verified social and environmental performance, public transparency, and legal accountability to balance profit and purpose. B-Corp is to business what Fair Trade is to coffee, and would be a great recognition of the fact that we've put our money where our mouth is and are taking this incredibly seriously. Furthemore, we'd love to influence some positive breakthroughs in legislation. For example, we've been discussing with our primary competition winner, Ben Cross, ideas for championing British Flowers and ensuring that they are properly recognised as superior quality, through a correct and appropriate labelling system, equivalent to the red tractor sticker on British foods. 
What's your advice for anyone considering taking a more ethical approach to business growth and marketing? 
Dive in. It's never too early to get started, even if that means starting small. We'd be delighted to support you on your journey, so get in touch.